Novelist Reynolds Price dies at 77.

Progress: Rep. Gabrielle Giffords uses iPad, attempting to speak. Goes outside…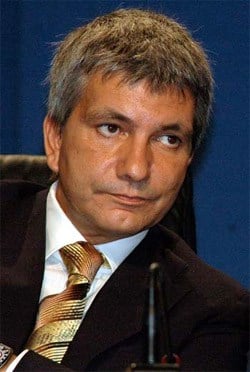 Gay ex-communist governor may be Italy's next Prime Minister: "Many of the frustrated Italians gathering in the surrounding squares hoped this gay, Catholic, ex-communist poet whom the media has dubbed – partly in jest and partly in earnest – 'the white Obama' would take the premier's place. Improbably, Vendola is positioned to become the next leader of Italy."

If you're ever cornered by a pack of wolves, play Creed.

Gawker: Probable next Apple chief Tim Cook is gay.

Rock critic: Elton John "entirely righteous" at anti-Prop 8 event.

Kerry Eleveld: Obama must address marriage equality. "There is a serious flaw in the president's position of viewing civil unions as a path to giving same-sex couples equal relationship recognition: The federal government does not recognize civil unions for the purposes of spousal benefits. In fact, no legislation to formalize civil unions exists at the federal level."

Ricky Martin wants a girl.

520-day flight simulation to Mars nears landing: "After 233 days in a locked steel capsule, six researchers on a 520-day mock flight to Mars are all feeling strong and ready to "land" on the Red Planet, the mission director said Friday."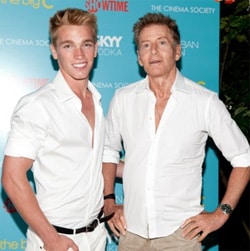 Calvin Klein hosts 21st birthday party for boyfriend. "The invite reads: "In the spirit of the New Year and in celebration of Nick Gruber's birthday, please join Calvin Klein for dinner and drinks at Indochine Jan. 21 at 9 p.m. It will be the hottest ticket for New York's gay and fashion elite."

EQ interviews DJ/Producer Martin Solveig.

COLT Studios bankrupt. "U.S. Bankruptcy Judge Alan Jaroslovsky's approval of the plan allows the company to continue operating and pay Jim French Studios $500,000 in 20 installments to settle claims against the gay studio. 'Confirmation of the [Chapter 11] plan is not likely to be followed by the liquidation or the need for further financial reorganization,' Jaroslovsky wrote."

 Nate Berkus lists apartment for $2.65 million.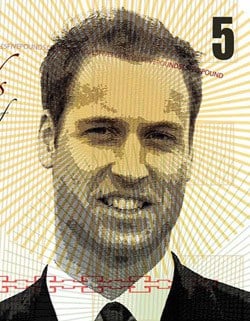 Prince William is so money.

Prince and Madonna have ended their decades-long feud.

Gay Indian Prince Manvendra Singh Gohil set to appear on Oprah again.

Sacha Baron Cohen to play Saddam Hussein: "The Dictator, scheduled for a May 11, 2012 release, is "the heroic story of a dictator who risked his life to ensure that democracy would never come to the country he so lovingly oppressed" and is inspired by Saddam's novel Zabibah and The King."

Ryan Phillippe didn't bother with a Prius.

Julian Assange biopic on the way: "Josephson Entertainment and Michelle Krumm Prods. have jointly optioned feature rights to Australian reporter Andrew Fowler's upcoming biography 'The Most Dangerous Man in the World.' Tome, to be published later this year by Melbourne U. Publishing Ltd., is an in-depth look at Assange from his childhood to the current day with the anti-secrecy Wiki-Leaks 'revolution.'"