Victory Fund endorses Annise Parker, seven other candidates.

Internet 'Kill Switch Bill' under new scrutiny following Egypt's ISP shutdown.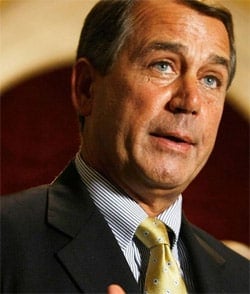 The National Enquirer, which successfully exposed John Edwards' affair with Rielle Hunter, turns its sights on House Speaker John Boehner.

Britney Spears' new album cover: Femme Fatale.

Watch: 'Femme Fatale' walks down the aisle.

The Channel Island of Sark has been designated the world's first 'Dark Sky Island'.

James Franco will not be impersonating Cher at the Oscars, will teach class about himself.

Obama meets with McCain: "The White House announced the meeting late Tuesday but didn't say what they would talk about. The office of McCain, Obama's 2008 rival for the White House, said there was 'no specific agenda.'"

Farrah Fawcett's iconic swimsuit donated to the Smithsonian.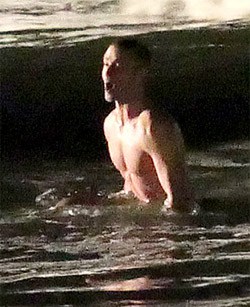 Timberlake freezes his nads off for a film.

Hope College amends policy on homosexuality: "Homosexuality would be studied and discussed at Hope College, though campus groups supporting sexual issues deemed contrary to church teachings would continue to not be recognized, according to a new human sexuality statement approved Friday."

Is the phrase "you seem gayer now" offensive? Oprah takes a second look at her own words.

NIH panel links Vitamin A in sunscreens to skin tumors.

Warm Sands sex sting hearing to conclude today: "A decision on whether charges should be dropped against 14 of the 19 men arrested in the Warm Sands-area sex sting is expected to be given today by Superior Court Judge David B. Downing. Before Downing rules, the defense will question one more witness and both sides will present their closing arguments in a hearing that will have lasted eight days."

Adam Lambert's new boyfriend.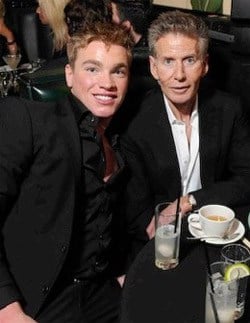 More photos from Calvin Klein's 21st birthday party for his boyfriend Nick Gruber.

Post-Olympic dog cull at Whistler sparks outrage: "An employee of Outdoor Adventures Whistler says he killed at least 70 dogs over two days. The huskies, weighing about 40 to 50 pounds, were used for dog sled tours during the 2010 Winter Olympics, but were uneconomic to keep after the Games were over and the tourists went home."

The 25 most influential gay Australians? "Nicknamed the "Gaylies", this is the fourth year that the list has been announced and includes young comedians Josh Thomas and Tom Ballard, politicians Bob Brown and Penny Wong, media personality Ruby Rose, theatre producer John Frost and more."

Del Shores to bring The Trials and Tribulations of a Trailer Trash Housewife to the big screen: "Shores, who wrote the play and movie script, will direct the $1 million independent production in Atlanta with the original cast from the acclaimed Los Angeles stage production. Beth Grant (No Country for Old Men) reprises her role as abused housewife Willadean Winkler. The part won her best actress honors from the L.A. Drama Critics Circle, the Ovation Awards and Backstage West Garland Awards."