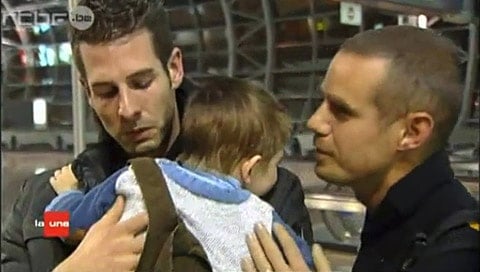 Over the weekend I reported on the reunion of Laurent Ghilain and Peter Meurrens with their son.
Ghilain and Meurrens, a Belgian couple living in Southern France, had been separated from Samuel, whom they had through a surrogate, for two years and three months because the Belgian embassy in Kiev refused to issue Samuel a passport due to restrictive surrogacy laws and anti-gay officials in Belgium. Samuel had been living in a Ukrainian orphanage while they fought for his release.
Now, here's a news report with video of Samuel and his parents' reunion with family members.
No translation necessary, really. Tears of joy and relief are universal.
Watch, AFTER THE JUMP…