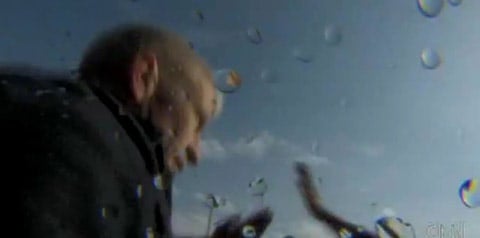 Earlier, I posted a clip of Anderson Cooper describing the attack on his crew, during which he said he was punched five times. They've released additional shaky footage which shows the crew being harassed as they leave the area.
Watch, AFTER THE JUMP…
Here are some photos shot during the incident as well.