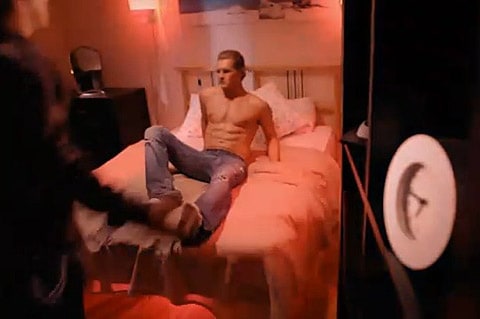 An independent organization called The Laboratory of Social Advertising has created a series of PSAs about HIV prevention targeting gay men in Russia.
Called "Trust the condom", the campaign will consist of internet spots, brochures, and flyers.
It's reportedly the first such campaign specifically targeting gay men.
In the first spot, a 'hockey helmet' metaphor is used, suggesting it would be wise to use protection. In the second, a man approaches another man on a bed and a security alarm goes off with each approach, until the man on the bed reaches for a condom in his pocket, suggesting that HIV (or the threat of it) is a weapon.
The campaign, which began January 30, is scheduled to run through August.
Watch the spots, AFTER THE JUMP…
What do you think? Are ads like these more or less effective than the very graphic HIV prevention ads that the New York City Health Department recently put out.
(via tetu)