Hollywood's 10 most stupid tweets.

Four NYT journalists missing in Libya: "The missing journalists are Anthony Shadid, the Beirut bureau chief and twice winner of the Pulitzer Prize for foreign reporting; Stephen Farrell, a reporter and videographer who was kidnapped by the Taliban in 2009 and rescued by British commandos; and two photographers, Tyler Hicks and Lynsey Addario, who have worked extensively in the Middle East and Africa."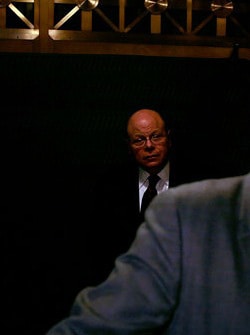 Closet case New York senator Carl Kruger shunned in Albany: "Flanked by two aides, Mr. Kruger showed up at his office early in the afternoon, keeping his head down and declining to speak to a reporter. A fake-wood placard denoting Mr. Kruger's post as the top Democrat on the Finance Committee — a post of which he was stripped last week — had been ripped down from its perch next to his office door."

Playgirl offers $10,000 bounty for naked photos of Anderson Cooper.

Seann William Scott enters rehab, er, "proactive treatment to address health and personal issues."

A day in the life of Jake Shears.

Irish Senator David Norris launches presidential campaign: "When pressed on whether he felt Irish voters would accept a gay president, Norris deflected any such worries: 'I don't see myself as a gay president, I see myself as a president who happens to be gay, adding, "I think the Irish people are a little bit bored with my sexuality'."

RNC considers selling broadcast TV rights to GOP presidential primary debates.

Christina Aguilera and three other judges deny that NBC's new singing competition The Voice is American Idol.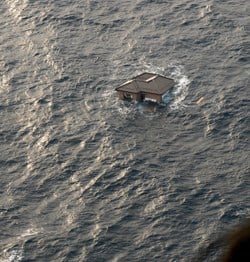 Photo: Japanese home drifts in the Pacific ocean following tsunami. Via reddit.

Jon Bon Jovi blames Steve Jobs for death of the music industry.

Celine Dion returns to Vegas for $100 million run.

Anti-gay El Paso City Council candidate Malcolm McGregor III says Japan's earthquake and tsunami are curse from God: "God did say, Christ did say that earthquakes would increase in the last days and that's what we're seeing."

Netflix steps up to compete with HBO: "Netflix is in serious talks to exclusively distribute an original TV series by David Fincher and Kevin Spacey, taking it into uncharted territory that would put it in direct competition with HBO and the other premium cable channels. The DVD rental and video streaming service is trying to get its hands on a remake of the classic UK political drama House of Cards, starring Kevin Spacey and directed by David Fincher (director of The Social Network)."

Could a tsunami hit the U.S. East Coast? Yes, it could.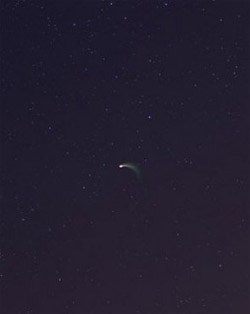 Photo: the last astronaut urine dump from the Space Shuttle Discovery.

Grateful Dead logo designer dies: "Stanley, an accomplished sound engineer, famously inspired the band's dancing bear logo which was featured on the back of Volkswagen buses for decades. He also was at the forefront of the Californian drug culture, once producing an estimated pound of pure LSD — enough for about 5 million trips. (Soon after, he was nicknamed 'Owsley,' a popular slang term for the drug.)"

DJs Vito Fun and Ana Paula will be playing NYC Pride's dance on the pier.

Botswana plunged into public debate over homosexuality over challenge, earlier this month, to nation's sodomy law. "Such intense debate is rare in Botswana, which prides itself on its stable democracy, but has few public disagreements with a largely homogenous population. The nation's diamond wealth is generally seen as well-managed. Current President Ian Khama has straddled a middle line, saying he had no problem with homosexuals as long as they 'do their things' behind closed doors."