Iowa poll: Voters ambivalent on same-sex marriage.

Jamaican gay bar raided by police: "Around 20 officers kicked in doors, shouted anti-gay slurs, beat and pistol-whipped patrons, and made everyone leave, J-FLAG said. As the customers fled, patrons of nearby straight clubs pelted them with bottles and rocks, J-FLAG said."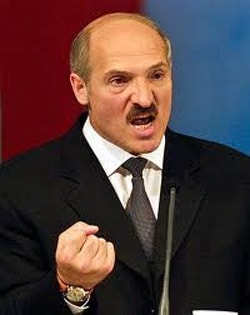 Belarus President told gay German foreign minister Guido Westerwelle to turn straight: "Lukashenko recently acknowledged the incident, telling reporters that he dislikes 'faggots' and confirming he told Westerwelle 'it is necessary to live a normal life.'"

Calvin Klein and Nick Gruber head to the beach in Miami.

King's Speech director responds to the news that he shot his movie on the same set as the UK gay porn film Snookered: "It was the right set for me and it was the right set for them."

Banksy caught on camera in Santa Monica?

Watch: Katy Perry's surprise performance with PS22 on Oprah.

Obama's DOMA shift puts GLAD lawyer Mary Bonauto in spotlight: "For more than 20 years, Bonauto, now 49, has been a fixture of the Massachusetts gay rights crusade. Her work on behalf of the Boston-based Gay & Lesbian Advocates & Defenders has garnered her a reputation as the region's most influential gay rights lawyer."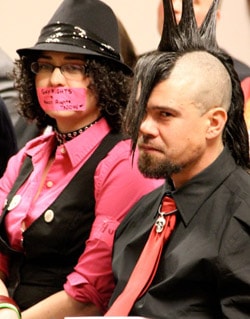 Activists pack confrontational Anoka-Hennepin school board meeting in Minnesota over district's treatment of gays.

Anti-gay hate group MassResistance and Carl Paladino rabbi Yehuda Levin revive campaign against William Finn musical Falsettos.

First look: Britney Spears in V magazine.

Gay Danish porn star Carsten Andersson tries for pop music career.

Scholar: The earliest gay rights movement started in 19th century Germany. "According to Beachy, modern conceptions of homosexuality began, ironically, with an anti-sodomy law. When the German empire was unified in 1871, the Imperial Criminal Code included a law prohibiting sexual penetration of one man by another. Questions about what types of activity should fall under the law spurred a sustained public inquiry into the nature of same-sex eroticism and sexuality in general."

Elton John's kid and Neil Patrick Harris' kids have play dates.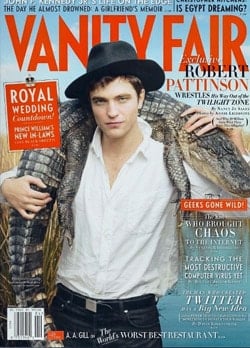 Pattinson dons alligator for Vanity Fair.

Design god Jonathan Ive leaving Apple?

Study: Half of men may be infected with HPV. "HPV infection is best known as the primary cause of cervical cancer, the second most common cancer in women worldwide. But various strains of HPV also cause anal, penile, head and neck cancers. Vaccinating men and boys would prevent some of these cancers."

Rep. Rush Holt (D-NJ) beats Jeopardy super-computer Watson.

Moby:Major music labels should just die.

VIDEO: In cruel display, Panama footballer kicks live mascot owl on field. Owl dies, athlete may get jail time.

ONION: Gay hordes drag helpless citizens from marriages After Obama drops DOMA. "It was just awful—they smashed through our living room window, one of them said 'I've had my eye on you, Roger,' and then they dragged my husband off kicking and screaming."