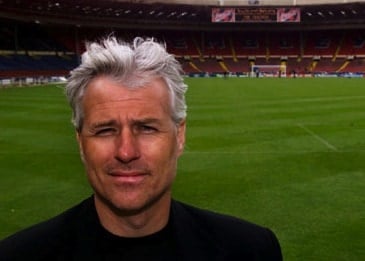 Anton Hysén, the first European footballer to come out as gay, is defending his father, former Liverpool FC defender Glenn Hysén, who had been accused of homophobia after he assaulted a man who groped him in an airport bathroom in 2001.
The elder Hysén (above) surprisingly delivered the opening remarks during Stockholm Pride in 2007. His well-received speech at the event encouraged athletes to be open about their sexuality and he spoke about the prevalence of homophobia in sports.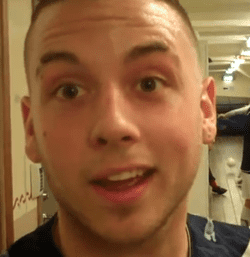 The 20-year-old Sweden, who also reveals that he was the boy in his father's speech at Pride, defends him in the Guardian:
"Until now only my family and friends have known about my sexuality – well I think so, at least. That was the funniest thing when my dad made that speech. When he was talking about 'a 16-year-old who didn't want to come out because he feared what his team‑mates would think', that was me. And people thought it so bloody strange that he was allowed to speak at the Pride Festival, that he was a homophobe and so on. Shit, they were so wrong."
Watch a non-English interview with Hysén published before his coming out, AFTER THE JUMP.