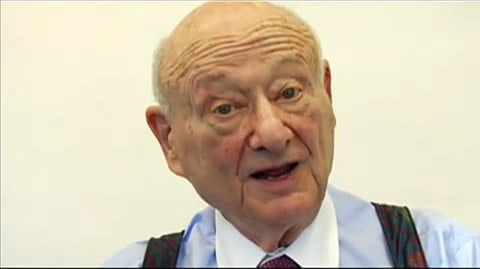 Former NYC Mayors Ed Koch and David Dinkins have recorded videos for the New Yorkers for Marriage Equality campaign.
Says Koch: "When I was mayor, I used to ask the question, 'how am I doin?' Right now our state isn't doing very well when it comes to fairness…I'm a New Yorker who suppports marriage equality."
Says Dinkins: "I was once privileged to serve as mayor of New York City. I know that we're a diverse people who believe in fairness and equality…Marriage equality should be the right of all New Yorkers."
Watch the clips, AFTER THE JUMP…
Previously…
Ed Koch Says It's Unacceptable to Ask if He's Gay [tr]