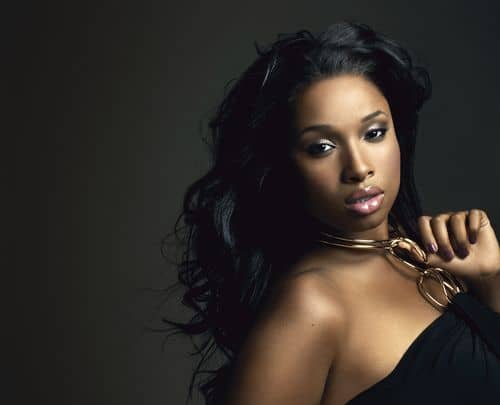 Norman Brannon is a pop critic, musician, and author based in New York City. He presents a weekly music update here on Towleroad and writes regularly at Nervous Acid.  
Follow Norman on Twitter at @nervousacid.
ESSENTIAL NEW MUSIC: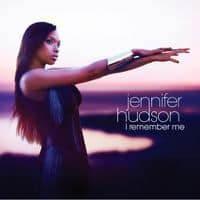 Jennifer Hudson I Remember Me (Arista)
For Jennifer Hudson to begin her sophomore album with the lyric "I've been through some things" is to point out the obvious. If by "some things" she is referring to getting married, giving birth to her first son, dropping five dress sizes, and then having to mourn the murders of her mother, brother, and nephew — allegedly at the hands of her estranged brother-in-law — then, by all means, she's been through it. But while tragedy does not cast a pall over I Remember Me, it certainly informs it: Hudson's performance is more pointed and determined than ever before, whether she's in swagger mode ("I Got This"), retrospective mode ("I Remember Me"), or self-assuring disco anthem mode ("Everybody Needs Love"), and it's this newfound urgency that takes her into even higher levels of artistry. Still, it's almost impossible to ignore the naked sentiment behind re-recording Natasha Bedingfield's "Still Here" and Brooks & Dunn's "Believe" — two songs that both, in their own way, attempt to bridge the gap between loss and healing. Hudson might still be somewhere in between the two, but this album's sheer faith and optimism clearly point towards the light.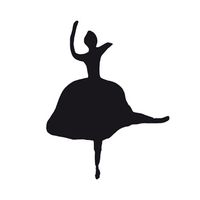 Pet Shop Boys The Most Incredible Thing: Original Score (Astralwerks/EMI)
It turns out that the conception that Pet Shop Boys are "composing a ballet" is somewhat misleading: The score for The Most Incredible Thing, which comes out this week as a double-disc collection, is not exactly The Rite of Spring. Which means that while the opening "Prologue" begins with an orthodox orchestral movement that Stravinsky may have even smiled upon, convention is quickly subverted by the album's second minute when "The Grind" introduces a Kraftwerk-for-choreography motif that goes on to dominate the mostly instrumental set. It's a stylistic maneuver that is both consistent and consistently baffling — the opening waltz of "The Risk" somehow makes way for a spell of pulsing guitar rock, while "The Challenge" finds itself somewhere between Pet Shop Boys, a Paris is Burning runway soundtrack, and Star Wars composer John Williams — and yet there's a never a sense that Neil Tennant and Chris Lowe have lost control. On the contrary, it's their ability to express restraint amid the necessary histrionic musical moments that makes The Most Incredible Thing actually quite incredible. The physicality of a Pet Shop Boys record has always been there, but without Tennant's vocal, the band's otherwise linear, emotive narrative has all the freedom to become a little bit unhinged — primal, even.
THE DISPATCH: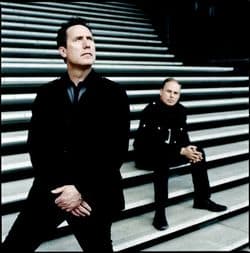 So what happened at this year's South by Southwest? A crane fell into the audience at an OMD show, a riot broke out at a secret reunion show for Death From Above 1979, and Screeching Weasel frontman Ben Weasel struck a female audience member after she hit him in the face with ice and spit on him. Unreal.

Kelly Clarkson's forthcoming fifth album is complete, but according to the singer, it will not see the light of day until September. "I realize that's a long time," she says, "but that's the best time to release it apparently." Details about the album are scarce, but we do know that Clarkson has recorded a version of Eric Hutchinson's blues-tinged "Why Don't You Try."

UK house icons Faithless have announced that, immediately following their last scheduled show on April 8 in London, the group will disband. In an official statement prepared by the group, Maxi Jazz explains, "After 15 years and six albums, I think we've probably made our collective point by now and that it's time to close the book and return the library." The band's final album, The Dance, was released last year.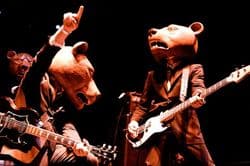 Sweden's Teddybears have rereleased a song from 2010's Devil's Music with a new singer: The freshly revamped "Cardiac Arrest" features Robyn on vocals and is available from iTunes now.

In 1983 Queen singer Freddie Mercury collaborated with Michael Jackson on at least three songs — only one of which, "State Of Shock," was ever released. (A Mercury-less version became a top-ten hit for the Jacksons in 1984.) This week, Queen's Roger Taylor confirms that the tracks are currently being "worked on," but declines to expand on any further details for a release. "I'm not allowed to say too much about it," he told NME, "but they sound incredible."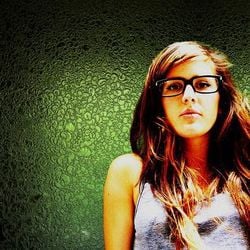 Ellie Goulding recently returned to BBC Radio 1's Live Lounge for a session, and as is the custom on the show, she performed a never-before heard cover: Check out Goulding's version of The Knife's "Heartbeats" — which, if you'll remember, was also given a very different, but effective acoustic treatment by José Gonzalez in 2006.

Blur and Gorillaz frontman Damon Albarn has announced his latest project: Doctor Dee is a new piece of musical theater based on "the life of the 16th Century alchemist, astrologer, and spy John Dee," and is set to premiere in July. Albarn will write and star in the show, which has been scheduled to run at the English National Opera.

Back in January, the legendary songwriter, musician, and producer Nile Rodgers disclosed that he had been fighting an "aggressive cancer" since October, saying, "everything in my happy-music universe imploded." This week, however, we're happy to report that the happy-music universe is back in business: Rodgers' latest test results are cancer-free.
COMING OUT: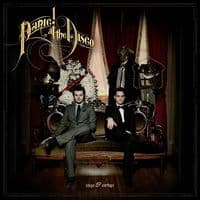 Of all of the post-Pete Wentz guyliner bands, Panic at the Disco always stood out for their elaborate instrumentation, verbose song titles, and dramatic sense of style. They also made an incredibly underrated album in 2008 called Pretty. Odd., which showcased a newfound love for British invasion bands like the Kinks and primed Panic well for life after emo. This week, they release Vices & Virtues — their third album overall and first as a duo, following the departure of Ryan Ross and Jon Walker in 2009. Whatever it lacks in consistency is made up for in experimentation, which one can only assume is the only way to go when half your band finds the door. Songs like "The Calendar" and "Ready To Go (Get Me Out Of My Mind)" recall the best parts of their first two records without too much nostalgia, but Vices is, at its core, seemingly more of a transition record than an endpoint.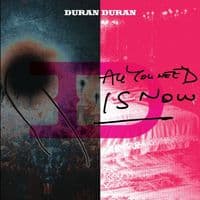 Duran Duran's last record — produced primarily by Danja and Timbaland — was, to be honest, a bit out of their lane. Which is part of the reason why their Mark Ronson–helmed thirteenth album, All You Need Is Now, really delivers: The title track is indicative of the album's overall intent, balancing modern electronic aesthetics with classic Simon LeBon hooks that wouldn't seem out of place on a classic Duran Duran album. (One of its most successful bids, "Girl Panic!", is really only once-removed from "Girls On Film" — which, to be honest, probably needed a modern successor anyway.) Guest spots from Scissor Sisters' Ana Matronic, Kelis, and Arcade Fire's Owen Pallett round out the effort, which — despite its digital release in December — finally sees its physical release today.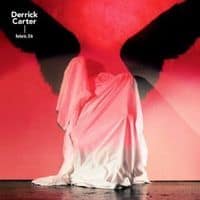 In spite of the circuit haze of Peter Rauhofer and Junior Vasquez, Chicago's legendary (and openly gay) Derrick Carter has been pushing his distinct house style — which he lovingly calls "Boompty" — as a DJ, producer, and record label impresario for more than twenty years. This week he releases a 17-track mix for London's Fabric DJ series featuring Chicago staples like Justin Long, Cajmere, and Lego, in addition to longtime likeminded folk like DJ Sneak and Iz & Diz. Clubbers who don't enjoy being clubbed over the head all night with stark-and-dark tribal will find reprieve in Carter's room-enveloping sound.
Also out today: Adam Lambert — Glam Nation Live CD/DVD (RCA), Richard Ashcroft — United Nations of Sound (Razor & Tie), The Strokes — Angles (RCA), Ke$ha — I Am The Dance Commander + I Command You To Dance: The Remix Album (RCA), Green Day — Awesome as F**k CD/DVD (Reprise/Warner Bros.)
SOUND & VISION:
CANT, Solange Knowles & Twin Shadow — "Kenya"
While it's impossible to have predicted what a collaboration between Grizzly Bear's Chris Taylor, indie darling Twin Shadow, and Solange Knowles — sister of Beyoncé — might sound like, it seems equally impossible to have predicted that it could be this good: "Kenya" is a gorgeous and complex record — subtly melodic, carefully layered, ethereally tribal — in which Solange's performance shuns the melismatic runs of her sister's greatest hits for what turns out to be a humbler, gentler Knowles. Proceeds from the single go to benefit the Replenish Africa Initiative.
Katy B — "Broken Record"
As the go-to muse for Rinse FM DJs like Benga and Magnetic Man, Katy B quickly established her presence in London dubstep and garage quarters with last year's top-five single "Katy On A Mission." Her debut album — also titled On A Mission — is due for release on April 4, and third single "Broken Record" shows the singer dabbling with a more commercial terrain. If it weren't for the sub-bass jungle throwback of a chorus, you'd think Stargate was producing.
The Joy Formidable — "Whirring"
Welsh trio The Joy Formidable recently announced "Whirring" as their debut American single, and as far as introductions go, this is a good one: It's like a noise pop Breeders for people who loved Kelley Deal at her least sedated; it's shoegaze for people who never felt My Bloody Valentine were loud enough. If you're looking to find a more enthralling female rock singer than Ritzy Bryan this year, she hasn't shown up yet.
SebastiAn — "Embody"
SebastiAn is best known as the elusive, but popular electro DJ behind a half-dozen wildly successful singles for the Ed Banger label in Paris, but with this clip — for the lead single from Total, SebastiAn's forthcoming debut — he totally takes a backseat to that magic dancing boy. In terms of can't-stop-smiling potential, this kid rates crazy high.