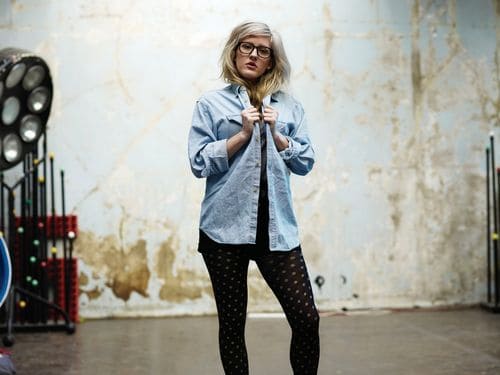 Norman Brannon is a pop critic, musician, and author based in New York City. He presents a weekly music update here on Towleroad and writes regularly at Nervous Acid.  
Follow Norman on Twitter at @nervousacid.
ESSENTIAL NEW MUSIC: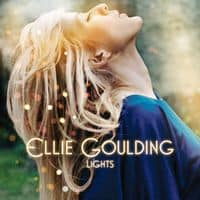 Ellie Goulding Lights (Cherrytree/Interscope)
On paper, it doesn't look too good: A young English girl, inspired by Deftones and Rage Against the Machine, learns how to play guitar. She eventually finds her voice in the acoustic tradition, and — determined to find a collaborator of some sort — takes her search to MySpace. For most singer-songwriters, the third part of this story might reveal an unenviable ending, but for Ellie Goulding, this unlikely start translated into four UK hit singles, a number-one UK album, and a Critic's Choice nod at the Brit Awards — all before her 24th birthday. It helps, of course, that the friends she made on MySpace include electro-pop songwriter Frankmusik and Kylie Minogue producer Starsmith, but there is no doubt as to whose album this is: Lights is a complex record that bares Goulding's indie folk roots on a songwriting level — tracks like "Guns and Horses" and "Your Biggest Mistake" owe a distant, but present appreciation for Sufjan Stevens — while standout track "This Love (Will Be Your Downfall)" approaches contemporary synthpop territory with more of an eye on Kate Bush than Katy Perry. It all culminates into what is likely to be one of this year's most idiosyncratic pop albums, in addition to one of its best: Having defied the artificial separation between commercial and clever, Lights is too smart to be anyone's guilty pleasure.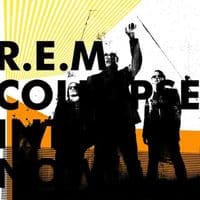 R.E.M. Collapse Into Now (Warner Bros.)
It's no secret that R.E.M. found itself at its least propulsive upon the departure of original drummer Bill Berry in 1997; without his distinctive backbeat, the band overly relied on melody and melancholia to their own detriment. On 2008's Accelerate, however, there seemed to be an awakening, a reminder that almost everything we love about American indie rock had been invented by R.E.M. in 1983, and on Collapse Into Now — their fifteenth studio album — the band integrates this 30-year history into what is easily their most compelling album in years. Peter Buck's presence is deeply felt here — tracks like "All The Best" and "Alligator Aviator Autopilot Antimatter" recall much of his harder-edged guitar work — while Michael Stipe's inimitable voice resonates with an earnestness we didn't realize we missed so much. So if he's not afraid to sing "Let's show the kids how to do it," it's because he can: When star turns from Eddie Vedder, Peaches, Patti Smith, and The Hidden Cameras' Joel Gibb simply fade into R.E.M.'s background, the power of that hard-earned confidence clearly emerges.
UP FRONT:
A few weeks ago I linked to a video by The Good Natured, a UK–based group who are quickly becoming artists-to-watch in 2011. Their first American release — a three-song EP called Be My Animal — will be issued next week, and "Wolves" will serve as a digital bonus track to the package. This week, however, it's yours to stream and download for free HERE. At only 20 years old, singer-songwriter Sarah McIntosh writes with incredible sophistication, and if "Wolves" tells us anything about the quality of her work, it's that this song is somehow the "bonus." For almost anyone else, it would be a dream lead single.

Jennifer Hudson — "Where You At" (Dave Audé Radio Mix)
Jennifer Hudson's long-awaited sophomore album I Remember Me is due for release on March 22, but this week, Towleroad readers are treated to an exclusive remix for its first single: "Where You At" was written for Hudson by R. Kelly, but this mix — reconstructed by veteran producer Dave Audé — gives the original a classic New York house vibe not unlike more recent fare from Frankie Knuckles. Stream it from the player or download the MP3 for free HERE.
THE DISPATCH: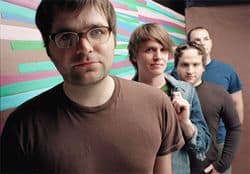 As mentioned last week, the new Death Cab For Cutie album is called Codes & Keys and is due for a March 31 release. This week, a Ben Gibbard solo version of the title track leaked online in the form of a somber, yet sparse piano track — as elegant and emotionally resonant as ever. Also in the form of a live recording, Gibbard teams up with queer punk icon Bob Mould for a version of Sugar's "If I Can't Change Your Mind."

The three-man Remix Artist Collective, better known as RAC, have released a second volume of their brilliant remix compilation series. RAC Vol. 2 features electro and synthpop revisions of originals by Phoenix, Phantogram, Surfer Blood, Washed Out, and many more. This crucial collection is available for free download HERE.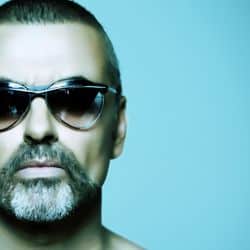 George Michael is slated to release a charity single for this year's anti-poverty campaign headed by Comic Relief, and this time, it's a cover: Michael has reworked the 1987 New Order song "True Faith" — with a hella lot of Autotune. A digital release will be available on March 13, while a physical package will follow in stores the following day. You can listen to a 3-minute clip HERE. 

Also in George Michael news: His name has been coming up frequently as being on the shortlist for judges to join Simon Cowell on the American version of UK television phenomenon The X-Factor. Also in the running: Mariah Carey, Jessica Simpson, Nicole Scherzinger of the Pussycat Dolls, and former American Idol rival Paula Abdul.

Not content with his recent Oscar-winning soundtrack for The Social Network, Trent Reznor is in talks to move in front of the camera — to play a vampire. 

Daft Punk have announced Tron: Legacy R3CONFIGUR3D — a remix album featuring new material by M83, Moby, Paul Oakenfold, Kaskade, Sander Kleinenberg, and Robyn–collaborator Klas Åhlund's Teddybears.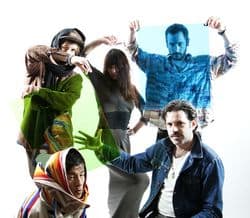 The experimental Brooklyn outfit Gang Gang Dance entered the mainstream consciousness after Florence and the Machine were called out for lifting a part of 2008's "House Jam" on their single "Rabbit Heart (Raise It Up)." (Florence graciously copped to the rip-off and agreed to pay them for it. "I'm a massive fan of Gang Gang Dance and it was in homage to them," she said.) This week, the first track from the band's upcoming fifth album was released as a stream, and — while it is certainly their poppiest yet — Gang Gang Dance are not going down easy: "Glass Jar" is a swirling, rhythmic synthpop epic that clocks in at more than 11 minutes. Eye Contact will be released on May 9 via 4AD. 

NPR is streaming the first-ever publicly released track by Wild Flag, the inadvertent supergroup featuring Helium's Mary Timony, The Minders' Rebecca Cole, and Sleater-Kinnery vets Carrie Brownstein and Janet Weiss. A debut two-song 7-inch single, produced by Spoon's Britt Daniel, will see its release on April 16; a full-length album is forthcoming.
COMING OUT: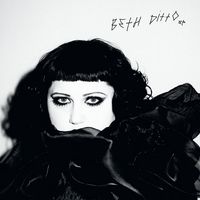 Beth Ditto teamed up with UK tech-house producers Simian Mobile Disco for a vinyl-only EP last year, but this week, the Beth Ditto EP gets its domestic digital release. Musically, it's a pretty fantastic appropriation of the Def Mix Collective sound — think David Morales in the Red Zone — but the EP's real strength lies in Ditto's contemplative delivery. If anything, it's a club record about going home from the club by yourself.
I realize I'm totally putting my cred on the line here, but I'm just gonna go out and say it: Avril Lavigne's latest, Goodbye Lullaby, is actually really good! It's not going to be the album that reinstates her multiplatinum credentials, but that seems like part of the plan: Nothing about this record is particularly heady or groundbreaking, but tracks like lead single "What The Hell" and "Smile" are about as perfect a pop song as anyone writing about a public divorce might ever be able to muster. There's a brooding adult album inside of Lavigne somewhere; to some extent, Goodbye Lullaby feels like the end of her innocence.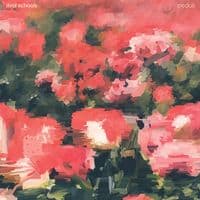 Rival Schools released one album in 2001 and then essentially vanished. Ten years later, the New York supergroup returns with Pedals, and the result is an almost implausible blend of melodic indie pop, '70s mod, echoplexed shoegaze, and the band's notable hardcore roots. Singer Walter Schreifels really finds his voice here — especially on the sobering "Racing To Red Lights," which reveals his as-yet-unrevealed acumen for the art of the truly desolate ballad. 
Also out today: Memphis — Here Comes A City (Arts & Crafts), Alexi Murdoch — Towards The Sun (Zero Summer), Johnny Greenwood — Norwegian Wood: Original Motion Picture Soundtrack (Nonesuch), Exene Cervenka — The Excitement of Maybe (Bloodshot), Scritti Politti — Absolute (EMI)
SOUND & VISION:
The Wombats — "Anti-D"
I liked the first Wombats record enough, but if this is a sign of what's to come on This Modern Glitch, I'm sold: "Anti-D" is my favorite new song of the week, attached with a colorful, climactic video. Also, apparently, if you put a UK pop-punk band in the studio with Jacknife Lee, they become instantly capable of writing smart, orchestral Britpop anthems. Dude makes all things possible.
Olly Murs — "Heart On My Sleeve"
Former X-Factor runner-up Olly Murs releases the third single from his debut self-titled album, and this one is a bit more Westlife and a little less Mark Ronson. Because every ska-tinged neo-soul singer needs his torch song, obviously!
Architecture in Helsinki — "Contact High"
They share a hometown and a record label with Cut Copy, but stylistically, the lead single for Architecture In Helsinki's fourth full-length album balances falsetto funk with pop tricknology. The video adds a visual component to their vocal androgyny while bringing new meaning to the term "touchy-feely."
Yelle — "Safari Disco Club / Que Veux-Tu" 
The debut clip for Safari Disco Club — the second album by French electropop stalwarts Yelle — is, at over eight minutes long, more than just a music video: It's a quasi-surrealist visual experience that spans two songs, two sets, and a handful of costume changes. Eagle-eyed fans of America's Best Dance Crew also get a treat: Season 2 runners-up Fanny Pak are Yelle's back-up crew.