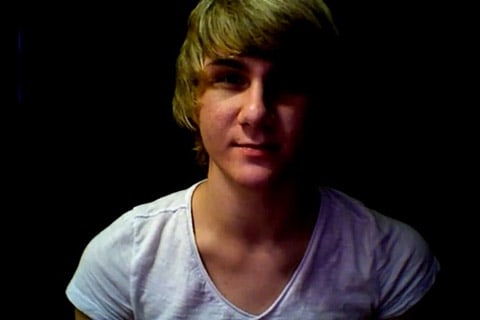 Back in February, I posted that the mother of teen Luke Herbert was thinking of suing the Flagler County, Florida school district after bullying of her gay son from students and a specific teacher was ignored.
Herbert was repeatedly mocked by a teacher over his sexuality. The ACLU stepped in, but their involvement has been criticized:
"The ACLU has agreed to a feeble, empty resolution of its negotiations with Flagler County Schools.  Had there been any actual legal case involved, a client might be talking with another attorney about bringing a legal malpractice case against the ACLU.   The ACLU certainly did not get involved in Luke's case, solely to use him as a poster boy to attract donations afterwards."
Following Herbert's departure from the school, the school broadcast a PSA featuring the principal and the teacher as its public apology to the teen, but Herbert says he wasn't there to hear it and never heard from the school. He wants them to apologize again.
The teacher responsible, who appears in the PSA, was not disciplined for the incidents.
Herbert also started a YouTube channel where he posted a video. Says the teen:
"The thing that really bothers me is Flagler Palm Coast High School, if there was to be another openly gay teen like myself walk through the door tomorrow and enroll there and…they would be treated the way I was…they would think it would be okay to treat somebody like that."
Watch, AFTER THE JUMP…