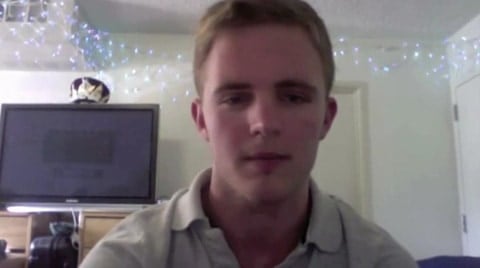 James Duke Mason (he goes by Duke) checked in with me earlier today to tell me about a new campaign he's starting. I'll let him share:
It's similar to the It Gets Better Project except that 'Trailblazer' focuses exclusively on openly gay celebrities. Its goal is essentially to help create a more accepting environment for openly gay entertainers in Hollywood so that eventually we might have our very own 'Sidney Poitier', our own trailblazer who breaks the barrier for LGBT people. 
You may recall that Duke is the son of Belinda Carlisle, whose video in support of him and marriage equality I posted back during the anti-gay Maine campaign.
Duke says he has commitments from Chad Allen, David Moretti, Perez Hilton, and Mike Manning to create videos for the campaign, and talks about it in a clip to posted to his YouTube account.
Watch his message, AFTER THE JUMP…