AUDIO: Michelangelo Signorile's interview with NOM defector Louis Marinelli.

Uniting American Families Act and ENDA to be introduced in Senate on Thursday.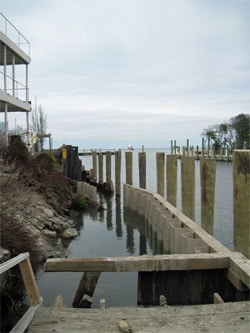 Fire Island Pines boardwalk gets a re-do. This is looking in front of Hotel Ciel. Spring shots from the Pines and Cherry Grove.

Neil Patrick Harris strips down on Broadway.

Tennessee General Assembly moves to nullify Nashville Metro's recently-passed Contract Accountability Non-Discrimination Ordinance (CAN DO) which extended LGBT-inclusive workplace protections to the employees of government contractors.

Japan hit by another massive aftershock: "A warning was issued for a 3-foot tsunami, the same as after a 7.1 aftershock that shook the northeast coast last week. However, like last week, Monday's warning was later withdrawn."

Venus has a morphing vortex.

Scott Caan surfs.

Lawyers for Renator Seabra, the model charged in the murder of gay Portuguese writer Carlos Castro, say they still haven't decided if their client is insane. "For a man charged with murder in the second degree, who's never been charged with anything in his life, he's doing OK," defense lawyer David Touger said of his client. "But that's under the circumstances."

Commodore 64 back in production.

Michael Shannon confirmed to play General Zod in Superman reboot.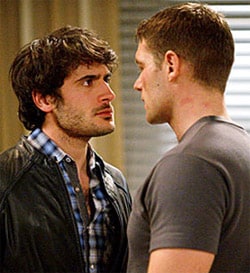 EastEnders gay marriage proposal filmed.

Male model fix: Jean Carlos Santos.

Nicki Minaj to tour with Britney Spears.

Massachusetts group cancels Gandhi biographer's reading over gay controversy: "Puran Dang, chairman of Indian Americans of Lexington (Mass.), told the Boston Herald that 'to avoid any controversy, with all respect to the author … [the decision to cancel the speech] was jointly taken in the interest of everything being in a peaceful status.'"

More from Liberty University's "Awakening 2011" held this past weekend: Vision America's Rick Scarborough says AIDS is God's judgment for an immoral act, and Robert Knight, a columnist for the Washington Times, claims that gay staffers control Congress and Washington D.C..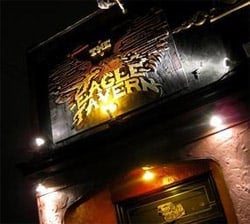 SF's Eagle Tavern to close: "The closure is not for financial reasons. According to SFist, several Eagle employees are in escrow to buy the legendary leather bar, but the landlord changed his mind. There's a meeting at the Eagle tonight to discuss the closure." 'Save the Eagle' Facebook page.

Kevin Keller Archie spin-off comic now on pre-sale.

Anti-bullying march held in Howell, Michigan: "The Michigan Democratic Lesbian Gay Bisexual Transgender Caucus and the Michigan School Tolerance Campaign held the rally to encourage the state Legislature to pass a bill that would require school districts to adopt policies prohibiting bullying of all students in K-12 schools. The group of about 50 demonstrators marched through downtown Howell carrying signs that read, 'All kids deserve safe schools,' and 'Make classrooms safe for all.'"