727 faith leaders voice support for New York marriage equality.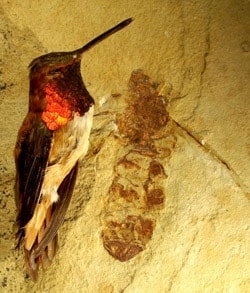 Fossil reveals that ants the size of hummingbirds used to roam the state of Wyoming.

Mariah Carey names twins after room and dead movie star.

The Obama "Situation Room" photo is on its way to becoming the most-viewed Flickr photo of all time.

Queerty relaunches following acquisition by GayCities.

Vin Diesel flexes his guns for Men's Fitness.

Daniel Radcliffe polite about second Tony snub.

Osama bin Laden's likely successor: "And what is known so far about Zawahiri is nothing short of bone-chilling. He is a cold, efficient operator who does not have bin Laden's ability to inspire. He is described as arrogant and egotistical and does not have the perceived piety that many supporters see in bin Laden."

David Beckham rides his motorcycle to Malibu, strips for a swim, and bikes home.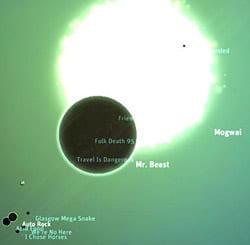 iPad app turns your music into a galaxy.

Andrew Bolton, the British curator of the Metropolitan Museum of Art's Costume Institute, discusses the institute's current Alexander McQueen exhibition, "Savage Beauty."

Tennessee "don't say gay" bill unlikely to get vote in House this year. Plans still on tap for Senate.

Longtime NYC gay Tuesday night hotspot Beige is closing: "Rather than having the fashion foward, trendy gay crowd, B-Bar evidently wants to expand their restaurant service hours and will close the party after next Tuesday."

New York art gallery offers human breast milk cheese: "Three varieties were available on Sunday — West Side Funk, Midtown Smoke, described as 'creamy and just pure heaven,' and Wisconsin Chew, the taste of which apparently reflected the vegetable-filled diet of the woman who provided its milk."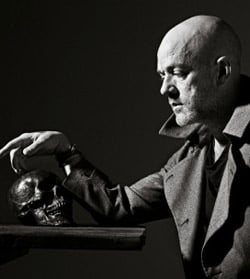 Michael Stipe reflects on career for Interview.

Smithsonian to mark 30th anniversary of AIDS epidemic.

Jon Huntsman files for PAC.

Debbie Wasserman Schultz discusses her new role as head of the Democratic National Committee: "In a phone interview, Wasserman Schultz acknowledges fundraising is her forte. 'I'm good at it and enjoy it,' she says, explaining that she believes in sharing the spoils by helping other Democrats raise the necessary resources and funds to win. She also believes in civility and just plain being nice. 'Being warm is important, showing people you care about them,' she says. 'Even though I passionately care about our agenda and I am someone who will debate my party's points of view, I think that debate differences need to be left in the arena, and you need to be a normal human being outside that arena.'"