Al Jazeera launches station in New York City: "…a major step in the network's goal of expanding further into the U.S. cable market and a chance to reach two million households in a world capital of culture and commerce. The network will also launch on Verizon FiOS in the coming days."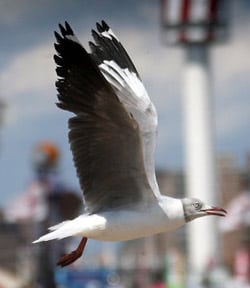 Birdwatchers flock to Coney Island to catch glimpse of seagull spotted only once in the United States.

Jeremy Jackson guest strips at Chippendale's.

Happy 30th Birthday, MTV.

Andrew Sullivan on GOProud accusing Log Cabin of "smear campaign" against Ann Coulter: "If GOProud wants to rebut the facts in LCR's blog, they're welcome to. If they can get a statement from Coulter saying she backs repealing DADT, opposes reparative therapy for gays, and supports marriage equality, then they'll have a case that this was a smear, rather than a legitimate criticism."

Itay Hod on Broadway's gay marriage bonanza.

Federal judge orders Kansas to immediately resume funding Planned Parenthood.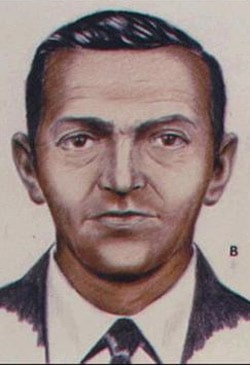 FBI pursues fresh lead in DB Cooper case.

Campaign of gay Irish presidential candidate David Norris hit by more turbulence: "Director of communications Jane Cregan and director of elections Derek Murphy resigned from Mr Norris's campaign team yesterday…The resignations follow claims about a court case in Israel involving Mr Norris's former partner, Ezra Yizhak Nawi, who was convicted of having sex with an underage Palestinian youth in 1992. In more recent years Mr Nawi has clashed with the Israeli authorities for his political activities on behalf of Palestinians."

Kings of Leon's Caleb Followill wasted on stage, cancels concert. VIDEO.

British Olympic hopeful works as naked butler to fund his decathlon training: "Champion athlete Roger Skedd, 28, from Uxbridge, said the job – which takes in everything from hen nights to gay parties – helps make ends meet. Skedd has signed up to three agencies."

Just Jared interviews Kellan Lutz and discovers that sadly, Lutz no longer has a candy drawer in his room.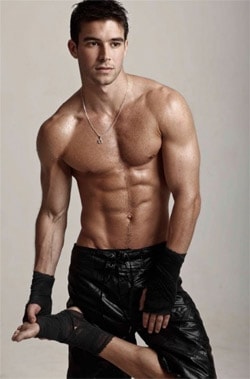 Male Model fix: Bernardo Velasco.

I know a few sunburned winos that could disprove this theory.

VIDEO: Tornado rips through Russian city of Blagoveshensk.

Being gay in Charleston, South Carolina still difficult but things are improving: "The biggest challenge is demystifying homosexuality, helping people understand the equal protection language of the Constitution and what it really means. That won't be easy, but attitudes have been rapidly changing…"

NYT ravages LOGO's 'The A-List'. "Logo, it seems, has created a new gay secret shame."

Sweden continues to support many churches despite the fact that they hold anti-gay views: "One of the requirements for receiving support is contributing to 'maintaining and strengthening the basic values upon which society rests'. Despite the requirement, a survey by the Svenska Dagbladet (SvD) newspaper revealed that ten of nearly 20 faith communities polled that receive state funding responded that homosexuality isn't compatible with their teachings."