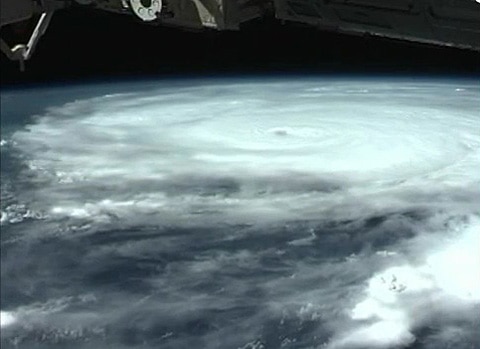 NASA has released some stunning video of Hurricane Irene shot from the International Space Station. Read the latest (Thursday morning) report on the projected path HERE.
Watch NASA's video of this powerful storm, AFTER THE JUMP…
CBS reports:
Irene churned in the Caribbean as a category 3 storm early Thursday with winds around 115 mph, but could strengthen to a category 4 later in the day, with winds of up to 130 mph.
The massive storm's current projected path will bring it to the North Carolina's Outer Banks Saturday morning, likely as a Category 3. Computer models show the storm weakening slightly to a still powerful Category 2, with winds at 100-110 mph, as moves up the coast.