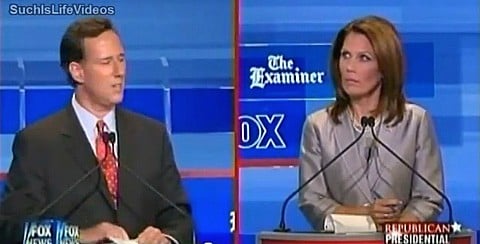 Michele Bachmann gave Rick Santorum a wicked side-eye during a rant on the 10th Amendment run amok:
"Michele Bachmann says that she would go in and fight health care being imposed by states. Mandatory health, but she wouldn't go in and fight marriage being imposed by the states."
Santorum then went on to attack several of his other fellow candidates and their positions on states' rights.
Watch, AFTER THE JUMP…