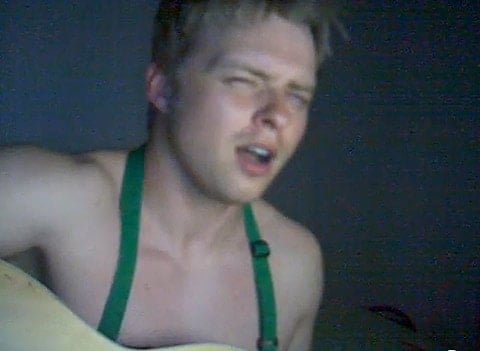 Christopher Cristwell, a Starbucks barista who posted a shirtless musical rant to YouTube in July disparaging the coffee chain's customers was fired in the middle of his shift on Tuesday, the Boston Herald's Working Stiff reports.
Watch Cristwell's clever customer-skewering tune, AFTER THE JUMP…
Said Cristwell: "In a way, I did them a favor. I saw this as the only way those of us on the lowest rungs of the ladder can make any changes. They obviously didn't see me as a threat because they let me work for a week since my first meeting with human resources…This song is not 100 percent autobiographical. The funny part is that I truly consider myself a people person, and I'm really passionate about coffee…In any high stress environment, you need to have healthy ways to break the tension. If you go work at Starbucks, I bet you that after your shift you'll be complaining about the same things to your friends."
No doubt Alec Baldwin was behind this.