Lindsay Lohan banks almost $1 million to pose for Playboy.

The United States' most powerful nuclear bomb is in the process of being dismantled.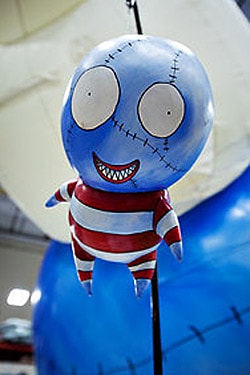 Tim Burton creation B Boy to join Macy's Thanksgiving Parade. "According to an origin story dreamed up by Mr. Burton, B. was created, Frankenstein's monster-style, from the leftover balloons used in children's parties at the Great Ormond Street Hospital in London. Forbidden from playing with other children because of his jagged teeth and crazy-quilt stitching, B. retreated to a basement lair, where he obsesses over Albert Lamorisse's film 'The Red Balloon' and dreams that he, too, will be able to fly someday."

PHOTO: James Franco flaunts butt.

The Church of Scientology dug throgh the garbage of Trey Parker and Matt Stone to get dirt on the South Park creators after the Tom Cruise is in the closet episode.

LISTEN: Amazing acoustic guitar cover of Queen's "Don't Stop Me Now".

Adam Lambert enlists Nile Rodgers for new album.

Controversy over rainbow flag continues in SF's Castro.

Josh Hartnett may write or direct, will continue looking hot.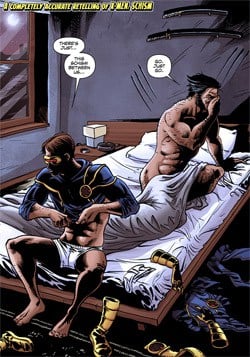 Gutters imagines the X Men love that dare not speak its name.

Fight at Ft. Worth Rainbow Lounge in which officer was assaulted was set off by two men's families who do not approve of them dating.

Lady Gaga's father opening a restaurant in NYC: "He plans to reopen it around Thanksgiving as Joanne, the name of his beloved sister who died when she was just 19 and the middle name of his famous daughter. Germanotta is telling friends that Art Smith — the culinary force who founded Common Threads, worked with Oprah, has been on Top Chef Masters, and launched a healthy fast-food chain — has signed on as chef."

Trans athlete Keelin Godsey places fifth in hammer throw at Pan American Games.

FED UP: Russia's leading gay activist quits. "Nikolai Alekseev, the LGBT activist who has the highest profile in Russia, has stepped down from his activities at GayRussia Website and as chief organiser of Moscow Pride…'It is true that I am fed up, and that is why I decided to step down,' he said in an Email to UK Gay News. 'I also decided not to give any further comments on my decision,' he added."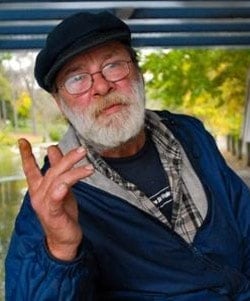 Madonna's homeless brother speaks out: "I'm not looking for any publicity."

Beluga whale flown from Chicago to Connecticut for sex date.

Anonymous vows to destroy Fox News website on November 5: "Since they will not stop ridiculing the occupiers, we will simply shut them down," the digitized voice explains, adding that an Anonymous-driven "propaganda campaign" against Fox News would follow.

WWD: Bill White and Bryan Eure's big fat gay wedding. "White, 44, is the former president of the Intrepid Sea, Air & Space Museum and is currently chairman and ceo of Constellations Group, a consulting firm. Eure, 32, is a senior vice president at insurance broker Willis Group Holdings. 'We want it to be not just about us, but about the fact that there are 44 other states in this country that don't allow you to marry who you love,' explained White of the media invited to the event."