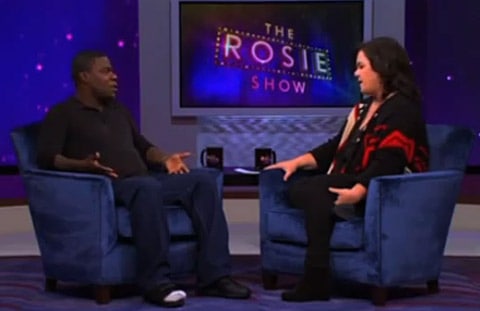 Rosie O'Donnell welcomed comic Tracy Morgani to her show on Monday night and inevitably the conversation turned to the anti-gay remarks which caused controversy earlier this year.
Said O'Donnell: "I know you're not homophobic, because News Flash! I'm a lesbian."
Said Morgan: "I've had gay family members. I felt hurt because people at my show was hurt…I want to make this place a little bit better than it was when I got here…My brother was born crippled so I know sometimes children in schoolyards can be mean…I honed in on my sense of humor because when you're funny in the ghetto they protect you a little bit."
Morgan added, joking: "If my son was gay, I wouldn't be mad at him, just ask him to decorate the house."
Watch, AFTER THE JUMP…