Wingnuts angry that Obama left 'God' out of his Thanksgiving address.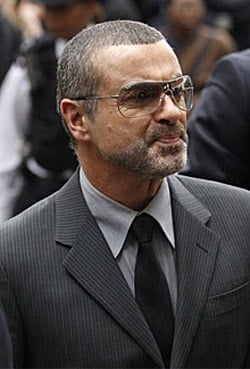 George Michael hospitalized with pneumonia.

VIDEO: American Idol Scott McCreery's Macy's Thanksgiving Parade lip-sync fail.

Lesbian attacked by gang in Australia. "Shannon and her girlfriend and another female friend were on the way home from a night out when they were approached by a gang of up to six men. The men started to harass the three and called Shannon a 'stupid dyke' before punching her in the face and knocking her to the ground. When Shannon stood up to defend herself she was punched to the ground again and kicked."

Beyoncé teases "Dance for You" music video.

David Beckham pays a visit to Prince Harry.

Revisiting Richard Gere.

Topeka mayor says he's too old to support domestic partners: "I'm afraid I'm too old for this. What I see happening all throughout this city and across this country is a minimizing of the need for a man and a woman to have a family. You don't have to do that anymore. It's accepted, and I think that's the wrong road to go down."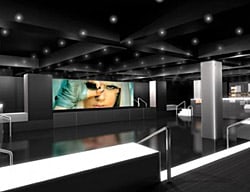 NYC's biggest gay club prepares to open: "The duo's massive XL Nightclub, which is expected to be the biggest, seven-night-a-week gay club in the city, is set to open in January, Blair said. He is confident that gay partygoers will pack the club once it opens, largely because of its proximity to the growing gay community of Hell's Kitchen."

Only 39 couples have obtained civil unions since they went into effect in Rhode Island.

Same-sex marriage to be issue for Republicans in New Hampshire: "State lawmakers plan to take up a measure to repeal the law allowing same-sex couples to wed and a vote is expected at some point in January — the same month as New Hampshire holds the nation's first Republican presidential primary contest. Already, candidates have been put on the spot over the divisive social issue when most, if not all, would rather be talking about the economy, voters' No. 1 concern."

LISTEN: Kelis meets Avicii.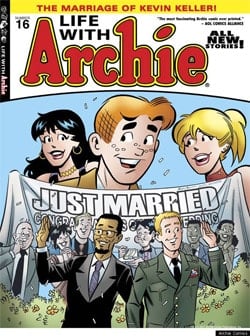 First look: Archie comics' Kevin Keller gets married.

Amnesty International urges Cameroon to release jailed gay men: "The Yaounde court must overturn this shocking sentence, which punishes these three men solely on the basis of their perceived sexual orientation," said Erwin van der Borght, Amnesty International's director for Africa, in a statement.

New era for Texas A&M Cadets following repeal of 'DADT': "People call the Corps backward and nothing but a bunch of white Christian men," he said. "The reality is, the Corps has been progressive," he added, especially compared to the nation's conservative military academies.

Adam Levine shows off his yoga skillz for Details.

Katy Perry wanted for Broadway version of My Week with Marilyn. "I think Katy would be perfect to play Marilyn Monroe," said Weinstein, who runs The Weinstein Co. with his brother, Bob. "She would knock it out of the universe."