L.A.'s Gay & Lesbian Center celebrates 40 years.

J Lo has moved on from Marc Anthony.

Jesse Tyler Ferguson serves as Kathy Griffin's bra for the OUT100, in parody of Janet Jackson photo.

Sex change surgery is now tax-deductible: "According to a so-called acquiescence filed earlier this month, IRS officials notified the Tax Court that it would abide by a 2010 decision that held that some medical expenses from such surgeries could be deducted."

Brad Pitt says he's retiring from acting in 3 years.

Justin Timberlake keeps promise, attends Marine Corps. Ball, writes that it was one of the "most moving evenings I've ever had."

North Carolina Rep. Jennifer Weiss (D-Wake) slams Republicans for supporting anti-gay marriage amendment: "The bottom line is…there's a special place in hell for [these] people," Weiss said. "It's bad enough to believe in something and pursue something because you think you're on the side of good or though you might be misguided but you are following your conscience, but when you think something is wrong and you vote for it out of political expediency, that's even worse in my book and we saw that here."

Kevin Federline and another man get drunk and naked at Las Vegas hotel: "They were nude. It was disgusting. I could see everything, absolutely everything."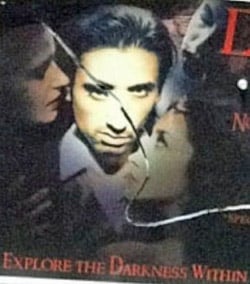 Theatre group at Southern Utah University believes Dracula production posters were vandalized because the lead actor is gay: "It doesn't really bother me," he said. "We don't really, or at least I don't, consider it such a big deal if someone is trying to make a comment on my sexuality … or not liking me, I guess. It's just quite a poor attempt at trying to do such a thing."

Gays: Dying for an Oscar.

10-year-old Illinois girl who committed suicide was bullied, says family: "Stacy Conner, the girl's mother, told KCIA that students had been calling her daughter 'a slut' and other insults for years. Though she realized her daughter was being bullied, she said she did not know how to respond."

Buffalo, Wyoming paper sides with coach fired for "Hurt Feelings Report".

Male model fix: Benjamin Eidem.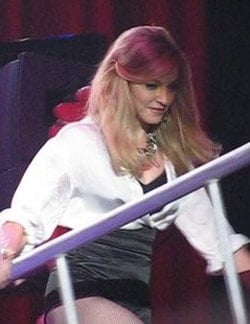 The Madonna devoted worship their queen at Roseland.

Rose McGowan speaks out for gays in the military: "My brother flies F16's in the Air Force, and for him, it's been a non-issue this entire time, and for most military people I know it's the same. It's us out here in the public that has a problem with it, which I think is a pity. Just like anything, it's new and uncomfortable for them at first, and then it's normal."

Concerned Women of America Policy Director says letting gays "marry" is like redefining a color: "…it's like getting the color blue and saying for now on some other color will be called blue."

Appearance of LGBT activist on Sierra Leone radio show spurs homophobic backlash: "After the program unknown individuals started to call us and left hatred comments and we were harassed and some even threaten us. At the moment, we are currently staying at the office behind closed doors with no moral and financial support from other organizations, friends and family members. This is what happens to LGBTI activists and people when they come out of the closet and express their opinion on LGBTI rights in Sierra Leone."