Basically, planes are filthy, germ-infested disease incubators.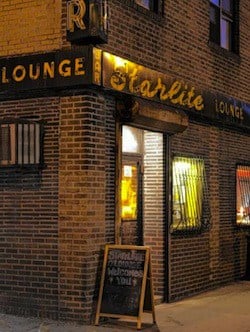 Recently-shuttered Starlite Lounge, the first Black-owned gay bar in Brooklyn, to be subject of documentary.

Man dies after eating cocaine from his brother's butt.

Nene Leaks joins cast of Glee. "Glee stars Lea Michele and Chris Colfer broke the news last night on Bravo TV and NeNe confirmed on her official Twitter profile. NeNe will play a swim coach named Roz …"

What does Andy Cohen eat and drink all week. Tuesday: "I had a snack of two mini dark-chocolate eggs from Li-Lac Chocolates and drank lots of water. Then dinner was at the Real Housewives of Miami live reunion special. I had grilled chicken with onions, then went nuts at craft service! Five chips with dip, three non-pareils, six Swedish fish, and a Coke Zero. After the show, I guzzled a Maker's Mark and ginger ale faster than I thought possible. It was like a pat on the back for a job well done."

Dustin Lance Black asks for prayers for his brother.

Slate looks at the NFL's thickest necks.

James Franco to play Hugh Hefner. "Set between the birth of the sexual revolution and the culmination of the feminist movement, LOVELACE depicts the life of Linda Boreman, who as 'Linda Lovelace' became the world's first erotic superstar due to the success of DEEP THROAT."

Queer Graphix, a zine published by students at Denison, University in Granville, Ohio.

Was an NYU professor fired for failing James Franco?

People more likely to lie when texting: "The paper is based on a study of 140 students that were grouped into pairs and asked to engage in a role-playing game. One student took on the role of a stockbroker, the other student played a buyer. Researchers told the "stockbroker" that the stock they had to sell would lose 50% of its value in one week. They also gave the "stockbroker" a financial incentive to sell as much of the bad stock to the "buyer" as possible. Researchers found that the stockbrokers were most likely to engage in duplicitous behavior — either lying about the quality of the stock, or not mentioning how bad it was — if they conducted the buy/sell conversation via text message."

MUSIC VIDEO: Mary J. Blige's "Mr. Wrong".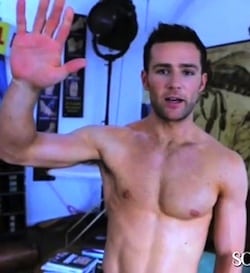 McFly's Harry Judd offers some shirtless Attitude.

Stop SB48 campaign to repeal California's LGBT history law reports on progress: "The title and summary from the California Attorney General's office for the new Stop SB 48 initiative to repeal the California FAIR Education Act is expected in the next two days, Karen England, Executive Director of the antigay Capitol Resource Institute, announced on a Monday night conference call hosted by Public Awareness Ministries." Jeremy Hooper has some scary audio from the call.

Kruger to prison: "Disgraced pol Carl Kruger wiped away tears yesterday as he pleaded guilty to taking nearly half a million dollars in bribes with the aid of his gay lover — in a deal that calls for at least nine years in the slammer.
The veteran Brooklyn Democrat quit the state Senate shortly before striking his plea bargain in Manhattan federal court, where he struggled to contain his emotions before finally losing it."