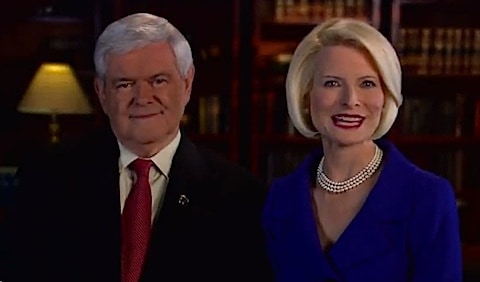 Here's Newt and Callista's holiday greeting. When I close my eyes and listen to her, all I hear is Wendie Malick, and I'll never be able to unhear it now.
Watch, AFTER THE JUMP…
ps – if you missed this post from last night, gay Republican groups have basically given Newt a pass on marriage.