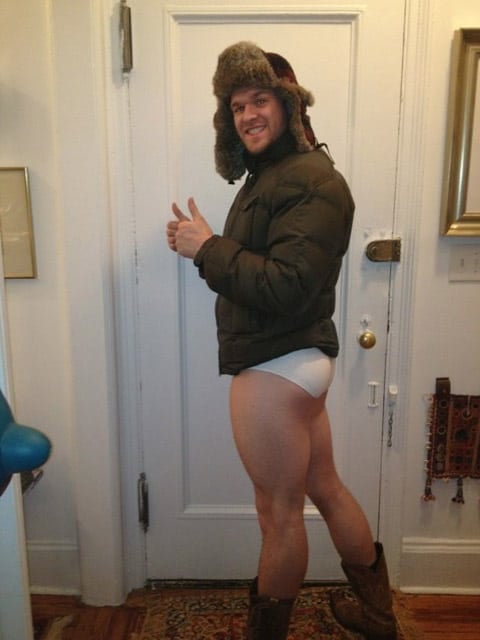 For the 11th year in a row, thousands of New Yorkers participated in the No Pants Subway Ride coordinated by the YouTube prank group Improv Everywhere. Among the riders this year was LGBT ally and wrestler Hudson Taylor. I'll go out on a limb and say that his thighs were the most impressive underground.
Tweeted Taylor: "Ready to participate in the 10th annual no-pants subway ride? Definitely!"
The ride also took place in Boston, blogger BosGuy reports.
Watch clips from NYC and Boston, AFTER THE JUMP…