All dead Mormons are now gay.
NYC Pride announces DJs for Pride Dance on the Pier, the last on Pier 54.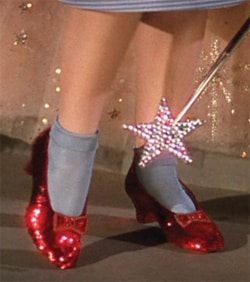 Leonardo DiCaprio picked up the tab for the Academy's purchase of the ruby slippers from The Wizard of Oz.
Zac Efron drops a condom on the red carpet.
This is Toxic, an interactive cover of the Britney hit from Christopher Dallman.
Oscars producers fear Sacha Baron Cohen's Dictator.
Mike Signorile on Paul Babeu and the corruption of the closet: "Trying to save his political career, he's mentioned Congressman Ron Paul and his brand of libertarian Republicanism in several of his press appearances in the past few days while espousing his positions on gay marriage and gays in the military….It's amazing how coming out of the closet has propelled Sheriff Babeu to publicly espouse a whole other brand of Republicanism than the one he was embracing just days ago."
JK Rowling to publish book targeted at adults.
Britney Spears the latest celeb to be floated as judge on X Factor.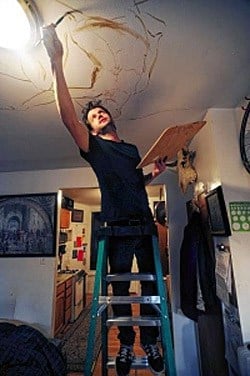 NYC artist recreating Michelangelo's Sistine Chapel on apartment ceiling.
Villanova officials silent on cancellation of gay artist Tim Miller's workshop.
French President Nicolas Sarkozy abandons promises made to gays, at his own peril: "A survey published by the CEVIPOF political research institute in January puts Sarkozy's share of the gay vote at a measly 20%, while his Socialist rival François Hollande enjoys 53%."
Rhinoceros horn smuggling ring busted by feds.
A new track from Rufus Wainwright's album produced by Mark Ronson.
Broadway Beauty Pageant contestants announced.
Uganda's anti-homosexuality bill a convenient distraction from government malfeasance: "'You'd think that the government, given pressure regarding the oil sector, would begin the legislative session with the oil reforms,' says Angelo Izama, an experienced Ugandan journalist on the oil beat. 'But they began with the gay bill. It's not accidental.' The semi-successful diversion, coupled with disregard for parliamentary procedures, illustrates the lack of checks on the behavior of the Museveni government."
Madonna and Lourdes swarmed by paps at LAX.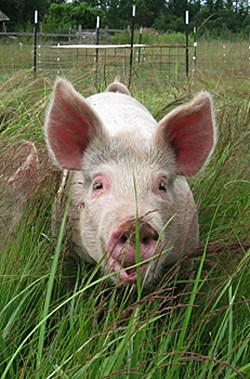 Swedish farmer seeks male friend for gay pig.
Justin Timberlake one step closer to starring as Elton John in biopic.
Rainbow flag in Castro at center of argument.
Cyndi Lauper preps stage adaptation of Kinky Boots for pre-Boadway run in Chicago: "The show features a book by Harvey Fierstein (La Cage aux Folles) and music and lyrics by Lauper. Direction and choreography are by Jerry Mitchell (Legally Blonde). Fierstein and Mitchell previously worked together on the Broadway smash Hairspray and on the 2005 revival of La Cage."
Does the Earth have a 'pulse' that causes extinctions every 60 million years?
Deepest-dwelling land animal discovered: "The deepest-dwelling land animal in the world has been found almost 2 kilometres underground. Fittingly, its home is Krubera-Voronja, the world's deepest cave, whose bottommost point is 2191 metres below its mouth.The cave is located near the Black Sea in Abkhazia, a breakaway republic of Georgia."