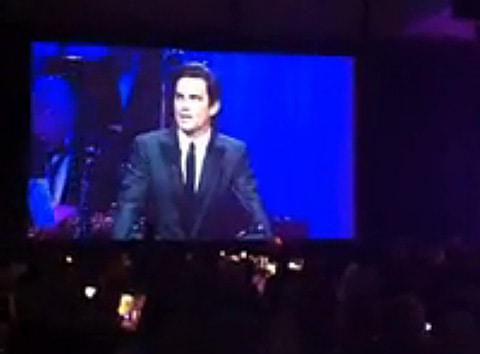 Matt Bomer, who has up till now lived in a glass closet (most industry people knew) regarding his sexuality, made it public at an awards ceremony and in a magazine article last week. Bomer was given the New Generation Arts and Activism Award from the Steve Chase Humanitarian Awards on Saturday. In his award speech, he thanked his partner Simon Halls, and his three kids.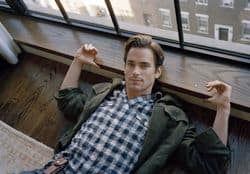 Said Bomer: "And I'd really especially like to thank my beautiful family: Simon, Kit, Walker, Henry. Thank you for teaching me what unconditional love is. You will always be my proudest accomplishment."
Watch, AFTER THE JUMP…
Bomer was also casually outed in an OK Magazine article late last week: "In his spare time, Matt admits that he wants to start a charity of his own. 'I think it's important to choose something that's really close to your heart. It would revolve around kids. If you can give kids a chance because they are what is carrying on our legacy.' The actor shares three kids with his partner, Simon Halls."
When asked by Details about rumors about his sexuality in 2010, Bomer answered, "I don't care about that at all. I'm completely happy and fulfilled in my personal life."