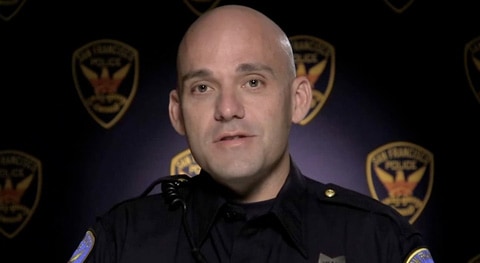 Just released. This one is outstanding.
Watch, AFTER THE JUMP…
Writes the SFPD:
The making of this video was a concerted effort by numerous members of the SFPD with the assistance of San Francisco film maker Shawn Northcutt who produced and edited the video along with San Francisco local musician Lynden Bair who developed the musical score.
"Today our Police Department joins the nationwide campaign to end bullying of LGBT youth by producing a heartfelt video that provides a message of hope and encouragement that it will get better," said Mayor Ed Lee. "San Francisco is a city that prides itself on embracing equality for all and this video is another great example of our commitment to reinforcing our City's values."
Chief Greg Suhr wants youth to know that it really does get better. "This is a first of its kind video for the SFPD and for any law enforcement agency in the United States. I hope this message of encouragement will give hope to anyone who might be bullied because of who they are. The members of the SFPD will continue to work with all young people and reach out to the communities, as mentors and role models."