Bill Maher gives $1 million check to Obama Super PAC.

San Francisco LGBT Center celebrates 10th anniversary in March.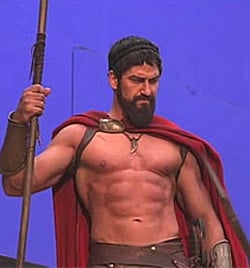 Gerard Butler goes to rehab after developing pill problem over pain from 300.

Wingnut Elaine Donnelly still campaigning against "Don't Ask, Don't Tell" months after it took effect: "Supported by the Catholic Thomas More Law Center, she has filed a federal Freedom of Information Act suit against the Navy, alleging that it distorted the figures from its study to make it look like more of the armed forces supported repeal. "

Adele to appear in closing ceremonies of London 2012 Olympics.

Idaho's only gay lawmaker Nicole LeFavour won't seek reelection: "LeFavour cited personal reasons, saying she won't ask her partner, Carol, to endure another difficult Legislature. LeFavour hopes she's replaced in the Legislature by another openly gay member."

Top 10 Grindr-induced psychological maladies. "As a practicing psychologist and avid student of human behavior, the Grindr phenomenon prompted me to ponder deeper issues and implications."

Downton Abbey gives PBS highest ratings since 2009.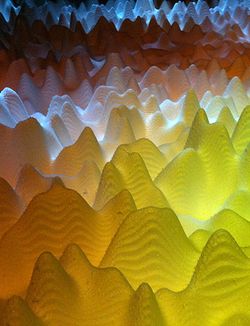 These are a mouse's taste buds.

Radio personality Beth McDonald bows out of Catholic event after organizers ask about her participation in Phoenix's Gay Pride parade.

Mark Morford: How to be more like Satan.

St. Petersburg parliament holds public hearings on bill outlawing gay "propaganda". "Anti-gay proponents packed the hearing in their favor, Russian LGBT groups report, as organizers publicized the event only yesterday, and filled the audience with clerical and Russian nationalist organizations." Activist group AllOut is planning a worldwide 'day of action' this coming Tuesday. Find out how you can participate HERE.

Virginia Governor Bob McDonnell says marriage equality should be left to the states, and gays and lesbians make inferior parents.

Massive whale rubs up against Hillary Clinton's dinghy (sounds dirty, right? it's not).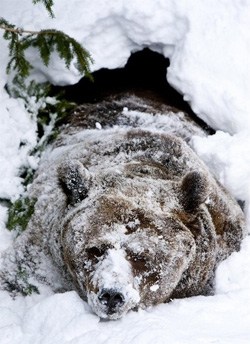 Bear comes out of hibernation.

D.C. Police target gay men in online sting: "In a little noticed brief filed in federal court last May, Assistant Public Defender for D.C. Jonathan Jeffress said that with full approval from the U.S. Attorney's office, a D.C. police detective posing undercover as an adult gay man has targeted gay men for sex-with-minor arrests on adult gay websites that have 'no history or reputation as locations where minors go online.'"

Puppy is suspicious of broccoli.

Dermot Mulroney and a Macaroni penguin.

'Truth Wins Out's Wayne Besen files suit against "ex-gay" group PFOX: "I decided to sue PFOX after its President, Greg Quinlan, appeared on a television show and falsely claimed that I tried to have him killed."

Indian government sends out mixed messages over Supreme Court's consideration of law that criminalizes homosexuality: "A sensitive debate over gay sex in India was thrown into farcical confusion Thursday after a government lawyer urged the Supreme Court to ban it – only for the government to contradict him hours later in a statement accepting a recent ruling that made it legal."