Brett Ratner and Tom Ford team up with GLSEN for anti-homophobia PSA competition.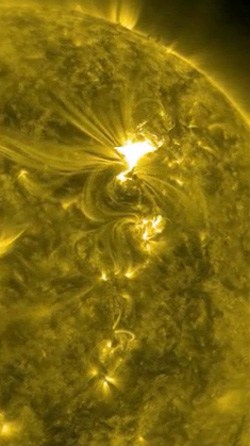 Largest solar storm in five years hits Earth: "The massive cloud of charged particles could disrupt utility grids, airline flights, satellite networks and GPS services, especially in northern areas. But the same blast could also paint colorful auroras farther from the poles than normal." Five facts you should know.

VIDEO: Michigan woman terrorized by 'Godzilla' turkey.

Adam Levine is launching a fragrance, called 222: "Adam is a performer with tremendous charisma, both on stage and on TV. Endeavoring to capture that in a bottle has thus far been very exciting and we're certain the final products will be even more so."

Lesbian candidates Rep. Nickie Antonio and Sandra Kurt advance in Ohio primaries.

More than 100,000 have signed a petition asking Obama to sign executive order banning LGBT workplace discrimination.

Iowa anti-gay activist Bob Vander Plaats says 7th Annual Iowa Governor's Conference on LGBTQ Youth discriminates against straight students: "The governor and his staff attempt to validate the governor's full support of this conference by stating the conference is about anti-bullying, not about advancing homosexual behavior. Really? If this is sincerely the case, then this conference itself discriminates and excludes the majority of the students who are frequently bullied within our schools. Statistics show the vast majority (around 90 percent) of bullying incidents are because of race, physical attributes and other categories, not because of sexual identification."

Name That Tune returning to TV?

Lambda Legal's Kevin Cathcart responds to the New Yorker article on Lawrence v. Texas I linked to in the news round-up yesterday.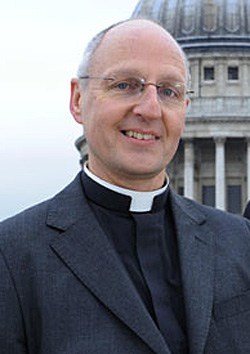 Dean of St. Paul's Cathedral: embrace marriage equality.

Jake Gyllenhaal to play opposite Gary Oldman in Motor City?

Minnesota state Senator Scott Dibble slams Republicans for rejecting domestic partner bill: "This was a reasonable, compassionate amendment that simply would have ensured all Minnesotans have the ability to tend to their solemn responsibility and carry out the wishes of the person they love, during the most difficult circumstances–at the end of life. This was a simple choice about acting with humanity and affording families a measure of dignity; it's unfortunate that Republicans tarnished it with politics."

Hunger Games' Josh Hutcherson makes surprise appearance at L.A. Gay-Straight Alliance meeting.

National Enquirer dogs Warren Beatty over treatment of transgender son.

Rush Limbaugh has lost 45 advertisers and counting…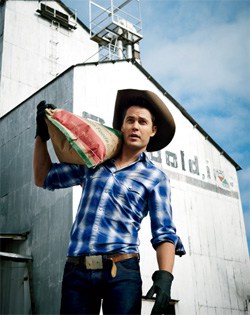 Taylor Kitsch channels James Dean in GQ.

I won't be your gay friend if…

Michele Bachmann warns that Obama could mandate a 'one child one family' policy: "…it isn't farfetched to think that the president of the United States could say, we need to save healthcare expenses, the federal government will only pay for one baby to be born in the hospital per family, or two babies to be born per family. That could happen. You think it couldn't?"

Patrick Burke answers questions about his 'We Can Play' NHL anti-homophobia campaign on Reddit.

Gay activist escapes 'mob' in Liberia: "It can be recalled that recently, Mr. Ponpon escaped a mob action after appearing on the Truth Breakfast Show on Truth FM to continue his gay rights advocacy. The mob, who gathered in their numbers before the radio station, threatened to mob him to 'death'. The mob said they were fed up with Mr. Ponpon's advocacy for gay rights here. His escape from the scene was facilitated by police officers dressed in riot gears."