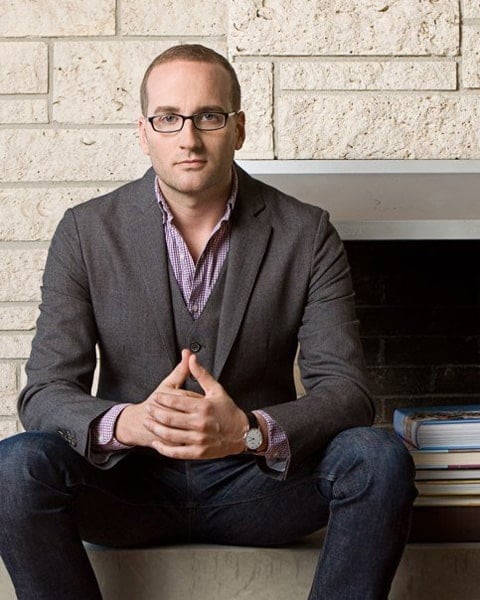 American Foundation for Equal Rights board president Chad Griffin, an instrumental figure in the federal legal battle challenging Proposition 8, is to be named the new President of the Human Rights Campaign on June 11, the organization announced today. Griffin will replace outgoing President Joe Solmonese, who writes:
I am so proud that he will succeed me this June leading HRC.
A native of Arkansas and a veteran of the Clinton White House, Chad was inspired by young people in taking on this new endeavor. He told the board this morning, "All over this country in big cities and small towns, there are families and young people who long to be accepted for who they are, and who want be treated with the same dignity and respect as everyone else. Today's generation of young people, and each generation hereafter, must grow up with the full and equal protection of our laws, and finally be free to participate in the American dream. As HRC president, I'll approach our work with a great sense of urgency because there are real life consequences to inaction."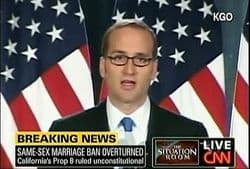 More on Griffin from his bio at AFER:
Chad Griffin, founding partner of political and communications strategy firm Griffin|Schake, has spent his career taking on the toughest fights against the most entrenched, well-financed interests like Big Tobacco, Big Oil and the right wing to shape the policy debate around some of the nation's most important issues, including equal rights, clean energy, universal health care, stem cell research, and early childhood education. Griffin led the largest ballot initiative ever recorded, Proposition 87: California's Clean Alternative Energy Initiative; Proposition 10, which generates $600 million a year to early childhood education; and Proposition 71, which secured billions of dollars for stem cell research despite the Bush Administration ban.
Griffin's fundraising and strategic counsel in the final weeks of the campaign to oppose Proposition 8 earned him selection as one of The Advocate's 2008 People of the Year. A veteran of the Clinton White House communications team, Griffin was the youngest staffer ever to serve in the West Wing. He is an executive producer of the recently released Kirby Dick film "Outrage."
Andrew Harmon at The Advocate has more:
Griffin will take over at HRC just five months prior to the November elections in a year both precarious and promising for LGBT rights. Anti-marriage equality referendums loom in multiple states following huge victories in the Washington and Maryland legislatures. Meanwhile, political candidates including Wisconsin Rep. Tammy Baldwin, who's in a tight race to become the first openly gay U.S. senator, are vying to add greater diversity among elected officials.
And Griffin's position at the organization will require a broader focus on issues beyond marriage, from employment discrimination to health care disparities faced by gay, lesbian, bisexual, and transgender Americans.
Griffin will remain on the board of the American Foundation for Equal Rights (AFER), the organization he co-founded in 2009 to organize, publicize, and fund the Prop. 8 lawsuit. Bruce Cohen, a fellow AFER board member and an Academy Award-winning producer whose films include American Beauty and Milk, applauded the announcement, saying that Griffin's new position "makes a very strong statement on behalf of HRC that they chose him to lead."
Watch Griffin speak about the Prop 8 victory in August 2010, AFTER THE JUMP…