St. Patrick's Day parades: LGBT group MassEquality barred from marching in Boston.

Signorile: Will Comcast make this the last year to exclude gays from the parade in NYC?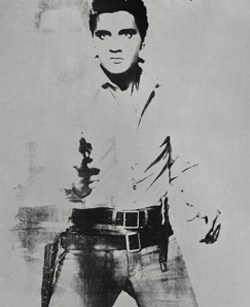 Warhol portrait of Elvis could fetch $50 million. Warhol's MOMA rejection letter.

Which actor, who recently announced his divorce, really split with his wife for 'experimenting' with his younger male costar?

Lady Gaga plans media hiatus after Oprah interview: "Other than this interview, Oprah, I do not intend to speak to anyone for a very long time… No press, no television, if my mom calls and says, 'Did you hear about…' I shut it all off.'"

Gay former Attorney General candidate Sean Patrick Maloney announces run for Congress from NY: "I am running for the United States Congress in 2012 against Tea Party favorite Nan Hayworth in the brand new NY-18 District.  You believed in me and helped me in my first race for public office several years ago, proving that we have the organizational and fundraising strength necessary to take up this fight – and win.  If you still believe in me, and you believe, like I do, that we must have new leadership in Congress, than I need your help again – and right away."

George Clooney visiting the White House (pre-arrest).

Karl Lagerfeld: Hoarder.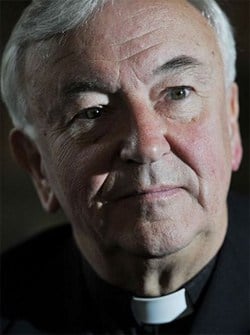 Archbishop of Westminster, Reverend Vincent Nichols on what he would say to a gay couple who wanted to be married: "I would want them to be respected, but I would want them to have a vision in themselves that what they are called to is not marriage but a very profound and lifelong friendship." Video.

Vatican official to UN: Gays marrying "devalues" institution.

Rhode Island Bishop Tobin on threat of same-sex marriage: "The leader of Rhode Island's Roman Catholics is renewing his opposition to gay marriage, calling it an 'ill-advised social experiment.' Bishop Thomas Tobin writes in this week's The Rhode Island Catholic that same-sex marriage is a 'serious sin' and poses a threat to religious liberty…"

The Westboro Baptist Church wants to advertise on The Rush Limbaugh Show: "The ad's message will be that America is doomed because Americans have cast aside the standards of God, and won't quit their proud sinning." Premiere Networks has said any ads from WBC will be rejected.

Channing Tatum moons Jonah Hill, on camera.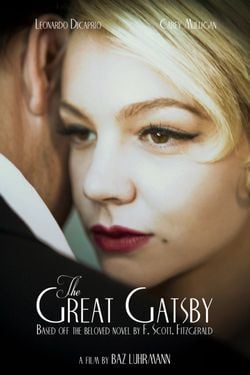 One sheet for Baz Luhrman's Great Gatsby.

New Gill Action Fund leader Kirk Fordham says he will continue organization's "stealthy" activism: "I think it'll be a hybrid of some deployment of highly trained gay SWAT teams, as I like to call it, and some of us will just be working very transparently with the existing organizations that are already on the ground."

Gay ally Minnesota GOP Rep. John Kriesel won't seek reelection: "He said he believes gay marriage should be legal and he says the reason is simple: it took one second for him to realize that life is too short, and the greatest tragedy of all would be to spend it unhappy."

Santorum's soulmate: Conservative MP Peter Bone has come under criticism for claiming gay marriage is like saying 'an apple is a pear'.

Santorum prays with extremist anti-gay pastor Steve Gaines.

Italian Supreme Court rules on gay-family rights: " Italy's highest court made a ruling on gay-family rights Thursday which activists said should push the government to revise Italy's ban on gay marriage. In its first case regarding a gay couple who wed abroad, the Supreme Court rejected their appeal to be recognized legally in Italy yet said the two men still had the 'right to a family life'."