White House down the rabbit hole on marriage equality.

Outsports: Fire Nebraska assistant football coach Ron Brown.

James Cameron poised to win deep sea race, prepares to dive into Mariana Trench.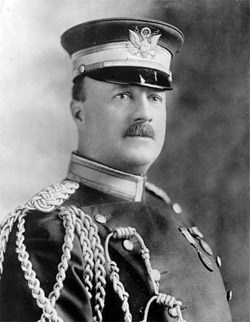 Don't Ask, Don't Tell on the Titanic: the love story of Major Archibald Butt and his devoted partner Frank Millet.

Jersey Shore's The Situation: drugged out?

Attorney General Eric Holder speaks at the third White House LGBT Conference on Safe Schools: "I'm proud to join you in affirming a simple truth, and renewing this Administration's commitment – as well as my own – to an essential idea:  that no one deserves to be bullied, harassed, or victimized because of who they are, how they worship, or who they love…."

Christian couple files class action suit against YMCA, claims they are "homosexual brothels". Plaintiff goes into graphic detail about getting hit on in the locker room.

Democratic Texas state Senator Wendy Davis's office firebombed.

Adam Levine to join American Horror Story?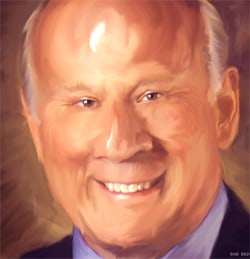 How Mitt Romney's anti-gay billionaire backer tried to silence critics. "As a public figure, VanderSloot promotes a remarkable political and social agenda. Through his lawyers, he is not shy in attacking these who taking issue with his words. His actions against gay people go back years, and they're more than worthy of examination."

Greenpoint, Brooklyn gay bar Veronica People's Club shutters.

Fred Karger narrowly beat Ron Paul in the Puerto Rico primary. Said Karger: "For a first-time candidate, who just did it the old-fashioned way, worked hard and had a Spanish-language commercial on TV talking about my moderation and my plan to bring jobs to this country, I think that message is starting to resonate. And the more attention I can get and the more people understand that there's a moderate Republican who pushes full equality in this campaign, I think I have a great chance of success."

VIDEO: It's the new trailer for Season 2 of Game of Thrones.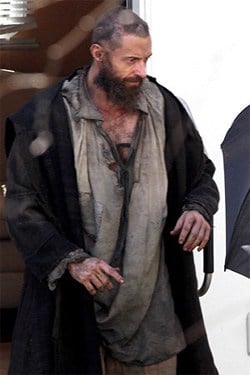 Hugh Valjean.

Indian government says it has fully accepted the court's high ruling decriminalizing homosexuality: "Vahanvati said though the government had opposed dilution of Section 377 as far as consensual gay sex in private was concerned, it later realised that the high court verdict was correct. The HC verdict decriminalizing homosexuality is acceptable to us, he stressed."

CNN's Soledad O'Brien yuks it up with hate group leader Tony Perkins.

Russian punk band stirs up debate about the role of the church, art and women in Russian society: "The group has been accused of blasphemy; three of the women are in pre-trial detention and could face up to seven years in prison."

Uganda's gays see progress in war of public opinion.

Homophobic man jailed after outburst on British flight: "John Hawkins, who was with his children on the Thomas Cook flight, flew into an abusive rage while his young daughter sobbed. The 32-year-old lost his temper when a man in a nearby seat on the flight from Tenerife, told him to mind his language. He became aggressive, and shouted insults – directing gay jibes at male cabin crew. He eventually had to be restrained. The pilot felt he had no alternative but to return to Tenerife, at a cost of £12,500 to the airline."