GLAAD NYC Media Awards this Saturday with special presentation by Zach Wahls.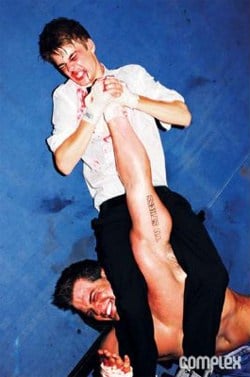 Bieber gets bruised for Complex magazine. On his feminine V magazine photos: "Every guy has feminine qualities.You're raised by your mother and father, and I was raised mostly by my mother. I think the pictures turned out good—so whatever."

Charlize Theron talks equality, the size of Michael Fassbender's piece at Human Rights Campaign gala.

First look: Daniel Radcliffe as beat poet Allen Ginsburg.

Equality defender and Iowa Senate Majority Leader Mike Gronstal says he's unfazed that NOM and The Family Leader are holding a rally against him, plans to continue to be the "brick wall" between them and the rights of gay Iowans.

SURVEY: Australian government inquiry into the marriage equality bill.

Obama high dollar donations lagging. "Obama is outpacing his Republican rivals in fundraising overall, and his advisers have concentrated on amassing small-dollar backers, part of a strategy to get more people invested in the reelection effort. At the end of January, 1.4 million people had donated to the Obama campaign, responding to appeals for contributions as small as $2. But Obama lags behind Republican front-runner Mitt Romney in finding donors willing to give $2,000 or more — a surprising development for a sitting president…"

Jason Statham suits up for Details.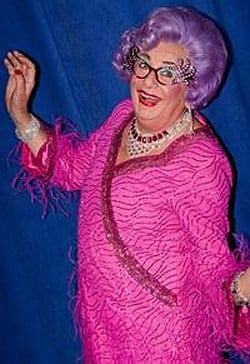 Dame Edna retiring: "Look, the fact of the matter is that I'm beginning to feel a bit senior. I love it and it's healthy for me. It's the best aerobics you could do, leaping around on stage, but it's gruelling when there are other things to do. I've got a contract to write another book, there are places I want to go, things I want to do (including) more painting."

Rosie O'Donnell wants to play Miss Hannigan in Broadway revival of Annie: "I've been begging."

Texas Supreme Court hears case of diner customer offended by owner's gay jokes: "At issue is whether her loud jokes in front of customers, in which she is accused of implying that Morris is gay — a suggestion that he and his friend vehemently deny — went too far."

Nepal set to stage Asia's LGBT Olympics: "The two-week event at the national football stadium and other venues around Kathmandu will feature track and field, volleyball, football, martial arts and tennis, said The Blue Diamond Society, Nepal's leading gay rights group. 'Renowned and respected Nepali athletes will support as coaches and referees for the program,' said organizer Sunil Pant, the country's only openly gay lawmaker in a statement."

Male model fix: Parker Hurley.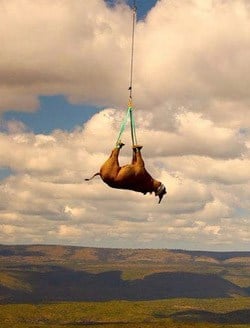 Rhinos may be extinct in South Africa by 2015.

Santorum warns Illinois crowd that breaking Christian"moral bounds" will lead to a "very dangerous place".

Greenwell Springs Baptist Church pastor Dennis Terry introduces Rick Santorum in Louisiana, tells liberals and non-Christians to "get out" of America.

Episcopal Bishop Gene Robinson may be succeeded by another gay bishop!

Reza Farahan of Shahs of Sunset speaks out about the response to his sexuality: "The Persians that are complaining don't see the comments that I get, or the direct Facebook messages that I get. One of which I got the other day that I was reading to my mom that almost brought me to tears. It was from a Persian girl who thanked me and told me that she hopes that I open doors, because she watched her brother's painful life living in the closet, and being afraid of his family, and that's why I'm on here."