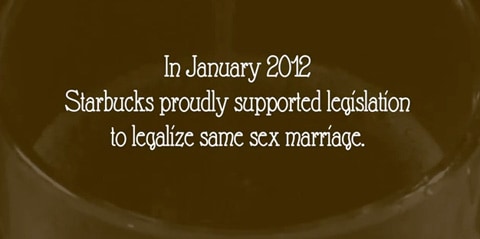 Following last weeks announcement of a boycott of Starbucks by the National Organization for Marriage (NOM) over its support for marriage equality, a response petition sprang up online to thank the company.
That petition at this posting has almost a quarter of a million (228,151) signatures. NOM's has 18,826.
So basically, for the National Organization for Marriage, this is turning into the direct action equivalent of taking a drink from a Venti cup before carefully securing the lid, with the potential for stinging embarrassment just as great.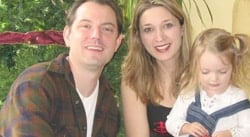 Another thing the NOM campaign does not have is a theme song, thanks to the Goodriches, who write, on their YouTube page:
After hearing about some backlash that Starbucks has been getting for coming out with their support of same sex marriage, my wife Cory Goodrich, dusted off an old song she wrote about Starbucks, while sleep deprived from having a new baby and drinking lots of Starbucks coffee. She recorded it, and I decided to do a video. We hope to spread the spirit of equality and dignity that Starbucks openly supports.
I also support boycotting and standing up for what you believe in. It is the only American right left practically. But I believe that companies like Starbucks, Google, Boeing, Microsoft and Nike should be commended and supported for their efforts for equal rights for all, not just the ones you like. "All men are created equal," leaves no one out.
Watch, AFTER THE JUMP…