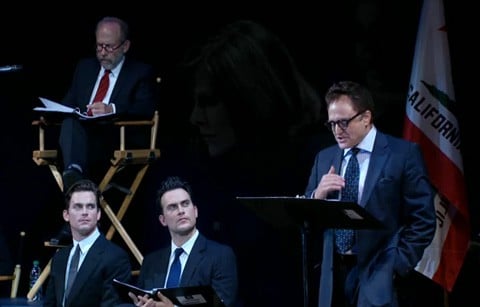 (image from the ny production)
Starting at 10:45 pm ET/7:45 pm PT, you can catch the Los Angeles premiere of '8', Dustin Lance Black's play based on transcripts from the Prop 8 trial, HERE. Info on the cast here.
UPDATE: The production has ended. We'll post a full version, if possible, once it is archived and available.