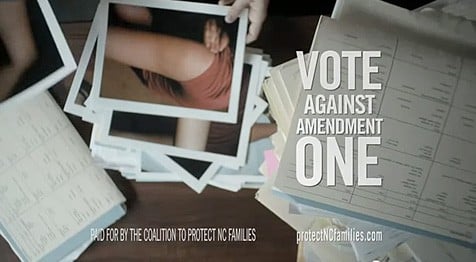 Portect All NC Families today released two new ads, one for broadcast and one online only, that highlight the danger to domestic violence victims should Amendment One pass.
Watch it, AFTER THE JUMP…

The gap is narrowing. If you wish to help defeat Amendment One, give HERE.
Amendment One is driving a surge of early voting in North Carolina ahead of the May 8 election day, the AP reports. "The News & Observer of Raleigh reports ( ) that turnout for early voting leading up to the May 8 primary election is on pace to top any other primary since the state began one-stop voting in 2000. The first week of one-stop voting has even surpassed the first week in the presidential primary election of 2008 between Barack Obama and Hillary Clinton."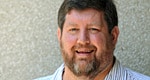 In a strong editorial at The Charlotte Observer, Tommy Tomlinson writes that no one is hurt by gay marriage:
If you truly think marriage is sacred, don't ever spend a day in divorce court.
Here's the thing, though: Marriage really is sacred, in the right hands. But it requires love, and common sense, and tolerance of flaws, and the constant effort to fix your own. None of those qualities are exclusive to straight people.
That should go without saying, right? But I think the deeper truth under this gay-marriage debate is that a lot of straight people don't know any gay people, and at some level just don't understand that straight and gay people are 99.9 percent the same.
Watch the new ad, AFTER THE JUMP…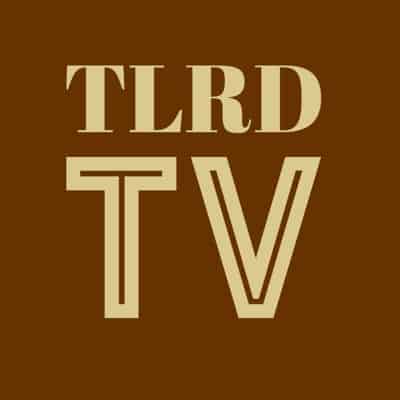 Here's a secone, online-only ad: