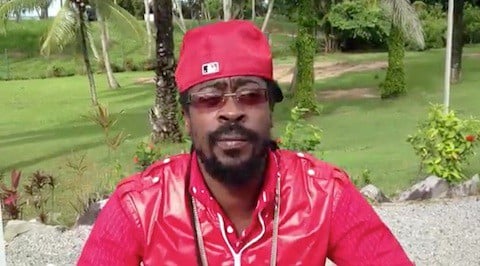 In a new video, Jamaican dancehall singer Beenie Man is begging for forgiveness for lyrics he has performed throughtout his career calling for violent deaths to gays and lesbians.
Says Beenie Man in the video, in part:
"Let me make this clear and straight. I have nothing against no one. I respect each and every human being, regardless of which race or creed, regardless of which religious belief you believe in, and regardless of which sexual preference you are, including gays and lesbian people. I respect all human…Please I am begging you do not have me up for some songs I wrote a long time ago. I love each and every one and am just begging each and everyone to do the same."
Watch, AFTER THE JUMP…
Beenie's lyrics have called for death to gay people. The Guardian wrote, about the words on a 2004 album:
They include lyrics such as "Hang chi chi gal wid a long piece of rope" [Hang lesbians with a long piece of rope] and "Tek a bazooka and kill batty-f**ker" [Take a bazooka and kill gay men].
Beenie Man has been subject to protests for years for the lyrics, as have other Jamaican "murder music" singers like Buju Banton.