Two new polls show presidential race in deadlock. Nate Silver's first look.

A VT high school student who shares my name was allowed to wear his kilt to graduation!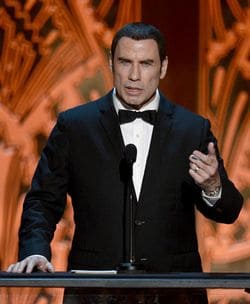 Travolta makes first appearance since masseur scandal began, to honor Shirley MacLaine.

Maryland measure to overturn marriage equality certain to make ballot: "As of late Thursday afternoon, 70,039 signatures had been validated by local elections officials, exceeding the 55,736 required to put the measure on the ballot, according to an ongoing 'unofficial' tally on the Maryland State Board of Elections Web site."

Gay-owned Hillcrest Brewery opens in San Diego.

Entertainment Weekly publishes 11 different True Blood covers.

Metro-North engineer caught reading, texting on rush hour train: "Reading anything, texting or using cell phones while operating a train is totally unacceptable," Metro-North said in a statement. "Metro-North is taking action to ensure this does not happen again. Every member of every train crew is being reinstructed today that this behavior will not be tolerated."

David Beckham has an adorable daughter.

Miguel Iglesias for HOM underwear.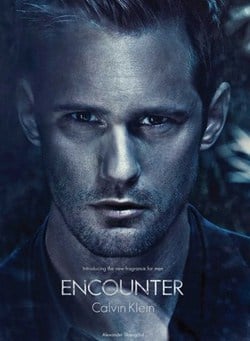 Encounter: Alexander Skarsgard is the face of Calvin Klein's new fragrance.

And this is why Caroline Manzo is the best New Jersey Housewife: "Everybody wants to feel accepted, loved, at peace, at home in their life choices. It was great … for him and Rich to finally feel like their relationship is recognized…I'd have any parade you'd want to have. I'd speak to any group you'd want to speak to because no one has any right to tell anyone who to love and how to love." Video.

List of Cabinet secretaries supporting marriage equality grows: "The Advocate has confirmed that Secretaries Hilda Solis at Labor, Kathleen Sebelius at Health and Human Services, John Bryson at Commerce, and Timothy Geithner at Treasury all support same-sex marriage."

New form of 'plasma' matter observed surrounding Saturn, spawned by its moon Enceladus: " It seems that Enceladus provides most of the plasma in the magnetic bubble, or magnetosphere, surrounding Saturn. But it was unclear how the particles got their charges. Now, after three fly-bys during which Cassini's plasma detectors could investigate the nanograins, Hill and colleagues think they have an answer."

Mika premieres new song and video, "Make You Happy".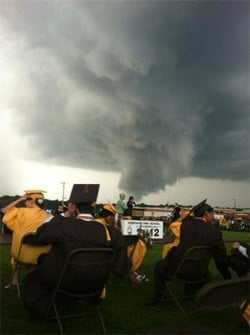 Chaos at New Jersey graduation after massive supercell descends. VIDEO.

Robert Pattinson gave Adele a drunken lecture, regrets it: "I had this argument with Adele, which is probably the most ridiculous thing I've ever said. [I told her] you know, you can really just reach for it!' And she was like, 'You do realize I'm, like, the biggest selling female artist ever.' And for some reason, I decided to get into an argument with her about it."

White House to host meeting with statewide LGBT groups: "The Equality Federation, a national San Francisco-based organization that works to support state LGBT groups, arranged the meeting amid Pride celebrations that are taking place in D.C. at around the same time."

Gay San Diego mayoral candidate Carl Demaio splits LGBT community: "Despite his sexual orientation, DeMaio has not won the full support of the lesbian, gay, bisexual and transgender community, in part because he never took a stance on Proposition 8, the ballot measure which defined marriage as between a man and a woman. 'He's made a statement that almost denies that he's willing to be the ambassador,' said LGBT voter Robert Bettinger."