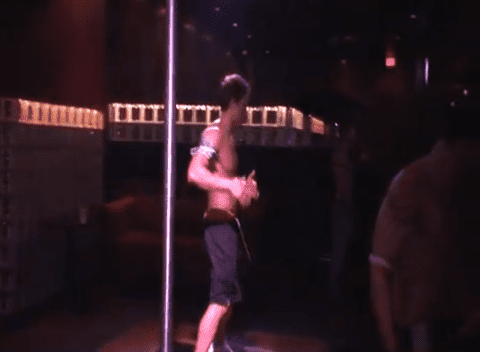 As the Steven Soderbergh stripper film Magic Mike prepares for its release, a gay strip club in North Miami Beach is experiencing its own drama.
According to CB Jones, owner of the aptly named club, Swinging Richards, North Miami Beach coppers have been cracking down on his nude dancers while allowing female dancers to bare all. And now he's filed a discrimination lawsuit against the city.
"Female dancers have been allowed to dance nude and serve alcohol for years but as soon as a gay club is introduced the city has wanted to enforce old ordinances," he said, according to the Miami Herald.
"Does everyone want to see nude male dancers onstage?" Jones continued. "Unequivocally no, but do they have as much right to view male performers as heterosexual patrons have to view female performers. Is the City's reaction to nude male performances fair? Is this Equal protection or is this discrimination against gender or sexual preference? What's good for the goose is good for the gander." Quite.
City officials say they have yet to review the lawsuit and have no comment.
AFTER THE JUMP, the not work friendly commercial for Swinging Richards.