Hubble discovers fifth moon orbiting Pluto.

Portland Press Herald poll: Voters favor marriage equality 57 to 35 percent.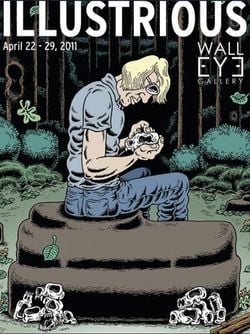 Graphic novel about serial killer Jeffrey Dahmer to be adapted into film: "Released earlier in March by Abrams ComicArts, the tome follows Jeffrey Dahmer from age 12, when he was a shy, bespectacled kid, right up to the day he kills his first victim two weeks after high school graduation."

REPORT: Channing Tatum and Alex Pettyfer 'Magic Mike' feud.

Romney adviser Tara Wall didn't hear boos at Romney's NAACP event. She heard "thunderous applause over and over again". Let's revisit.

Amy Adams vs Nina Arianda as Janis Joplin: it's a win-win situation.

New study probes how the brain paralyzes muscles as you sleep: "The chemical systems work together to paralyze skeletal muscles during rapid eye movement (REM) sleep, according to a study published in the July 11 issue of the Journal of Neuroscience. The finding may help scientists better understand and treat disorders, including narcolepsy, tooth grinding, and REM sleep behavior disorder."

Daniel Tosh apologizes for rape joke.

Charlize Theron and Michael Fassbender cover 'W'.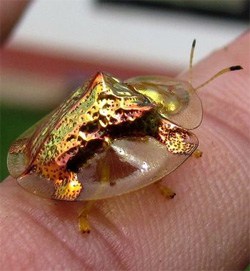 Andrew Sullivan looks at blushing bugs.

Rich Juzwiak sounds off on gay men and baseball caps: "The cap will get you every time. Look past the cap. Never trust a big butt and a cap. These are the things I believe because I know the power of the cap. I even mentioned it last time. The cap works."

Did Nancy Grace drive 'vodka mom' to suicide?

Donald Trump opens $150 million golf course in Scotland, skirts environmental concerns.

NYC pay phones get new life as Wi-Fi hotspots: "Users can log on without a password and there's no usage limit. Rahul N. Merchant, Citywide Chief Information and Innovation Officer, says the goal is to add to the existing phones, not replace them."

Colin Farrell: ripped in Rio.

Audience reaction shots from Mitt Romney's NAACP address.

NYC taxi fares to rise by 17%. "The cost of a fare between Manhattan and Kennedy International Airport will rise by $7, to $52, exclusive of tolls and tip. The surcharge on rides to Newark Liberty International Airport will also go up, to $17.50 from $15."

Twitterverse: Frank Ocean = Jerry Sandusky.

Dan Savage says 'ex-gay' group Exodus International's surrender of the 'ex-gay' thing is a bit of deja vu: "So we've gone from Boys in the Band to Stonewall through forty years of the gay rights movement and forty years of an anti-gay backlash funded by the religious right and twenty years of an ex-gay 'movement' that promised 'freedom from homosexuality'… only to arrive right back where we started: Alan Chambers is a sad and pathetic man."

Attorney: Bradley Manning facing harsher treatment than terrorists. "David Coombs, the civilian lawyer who has been representing the soldier for the past two years after he was arrested in Iraq on suspicion of being the WikiLeaks source, will be pressing his case in a military court next week. In a motion that he has lodged with the court as part of the lead up to a full court martial, he warns that unless the 'aiding the enemy' charge is clarified it would leave Manning in a more onerous legal position than terrorists facing exactly the same count."