Backstreet Boys to reunite with all 5 members.

The Boys Scouts' dangerous message to Young Americans: gay kids don't measure up.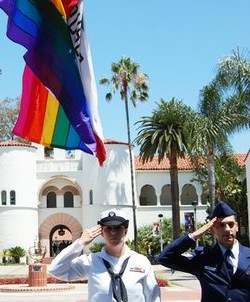 Uniformed military prepare to march in San Diego Pride parade, into history: "After many of these marchers wore branch-specific T-shirts in last year's parade to celebrate the pending end of the Pentagon's 'don't ask, don't tell' policy, parade organizers boasted that the active-duty contingent was a first for gay-pride gatherings around the country. This year, organizers added another first: They urged service members to ask their commanding officers for permission to march in their uniforms." But…maybe not.

John Travolta and Kelly Preston shower Mykonos in heterosexual love.

Wingnut Janet Porter swears off Google over "legalize love" initiative.

Will and Erwynn: The unlikely story of the first gay military union. "Little about the couple's biographies would suggest that they would become gay rights trailblazers or find themselves on the progressive side of a culture war. Will was born outside of Chicago in 1976. His mother was a teacher. His father, a marine-turned-fundamentalist-minister, spent most of the year on the road through his work with Fairhaven Baptist church in Chesterton, Ind. Will's father was its youth pastor and vice president of the church's small Christian college."

'Camp Pride' for LGBT youth activism kicks off.

Chris Colfer greets fans outside of Good Morning America.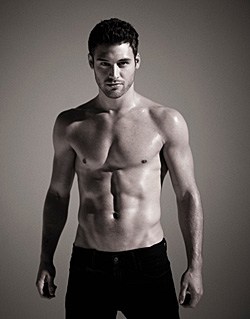 Ryan Guzman steps up for Just Jared.

Black AIDS Institute releases its latest report, Back of the Line: The State of AIDS Among Black Gay Men in America: "Black MSM continue to be first in line when it comes to need, but remain at the back of the line when it comes to assistance. This report not only highlights the gaps and why they still exist after 30 years, but it also provides a blueprint for how to close the gaps and move those most at risk up to the front."

Diamond Rings offers up album release date, tour dates, and a new video teaser.

Rally scheduled Wednesday for Kentucky couple kicked out of the park for kissing.

State of emergency declared for world's coral reefs: "Without global action to reduce carbon dioxide emissions and greatly improve local protection, most of the world's coral reefs will be devastated and the benefits they provide billions of people will be lost in the coming decades, scientists warned at the opening of 12th International Coral Reef Symposium (ICRS) in Cairns, Australia. The international coral reef science community is in 100 percent agreement on the urgent need for action to protect reefs and more than 2,500 marine scientists have signed a consensus statement to that effect, said Stephen Palumbi, director of Hopkins Marine Station at Stanford University in California."

Only one thing to look at here: the cuteness of the Beckhams' daughter.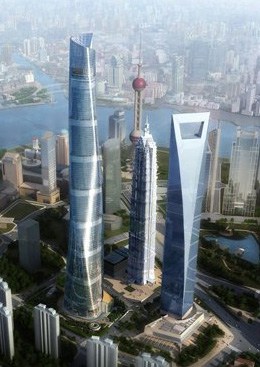 Six of ten tallest skyscrapers being built right now are in China.

VIDEO: McCain slams Michele Bachmann's attacks McCarthyesque witch-hunt to root out the alleged Muslim Brotherhood infiltration of the U.S. government.

British Columbia tribunal rules for gay couple in discrimination case against Christian B&B: "The Tribunal decision issued Tuesday said Brian Thomas and Shaun Eadie suffered "indignity and humiliation" when the owners of Riverbend B&B refused them a room because they are homosexuals."

Doest he internet do more harm than good to the gay community?

Maryland Marriage Alliance calls Barney Frank's wedding a "mockery": "The linked column—which comes from Doug Mainwaring, an anti-equality, gay Tea Party Leader—goes on to call the wedding "an absurd frolic, an 'Alice in Wonderland' moment"; 'a joke'; an 'act of contempt toward marriage'; 'the weakening of the two most hallowed structures of civil society – family and faith'; 'a parody, a staggering caricature of the most fundamental and towering of American Institutions'; and 'a display of the contempt our liberal establishment harbors for Main Street America.'"