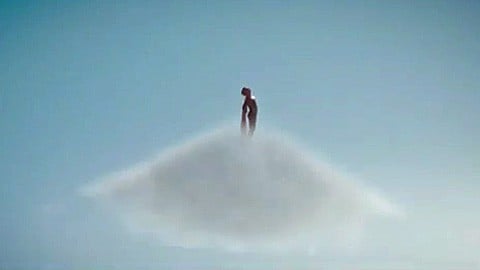 Two teaser trailers for the upcoming Superman film Man of Steel, identical but for the voice-overs, appeared in front of screenings of The Dark Knight over the weekend. The trailers are voiced by Kevin Costner, who plays Clark Kent's earthly father, and Russel Crowe, who plays Jor-El, Superman's biological father.
They're both expressions of advice and wisdom for the young Superman, played by Henry Cavill.
Check them out, AFTER THE JUMP…
Says Costner's Kent: "You're not just anyone. One day, you're going to have to make a choice. You'll have to decide what kind of man you want to grow up to be. Whoever that man is, good character or bad, is going to change the world."
Says Crowe's Jor-El: "You will give the people an ideal to strive towards. They'll rise behind you. They will stumble. They will fall. In time, they will join you in the sun. In time, you will help them accomplish wonders."