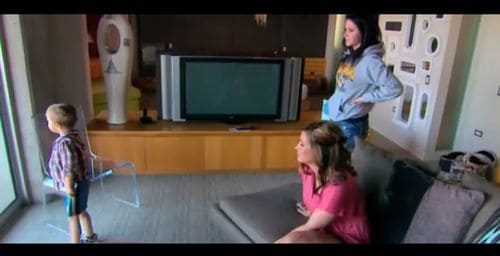 Tripp Palin calls Auntie Willow a "faggot" — mom laughs — AFTER THE JUMP … 

 Is Michael Jackson's mom missing or not?

 Michele Bachmann's search for Muslim Brotherhood infiltration of the American government nets … Grover Norquist?

 The Paterno statue goes down. 
 Australia's ex-minister of foreign affairs on marriage equality, off the record.

 For some reason, a half-dozen Indian newspapers are reporting this weekend that Marilyn Monroe was a lesbian. 

 Growing up gay in the west of Scotland, the Church is no help at all:
After years of watching The Devil Wears Prada and Sex and the City and preferring the products of Habitat and Ikea to Adidas and Puma, you finally acknowledge that there may be trouble ahead. What to do, though? Even if you tell your parents gently that you are having issues with your sexual identity, you know that they will either pretend they didn't hear you or that you should seek counsel from the parish priest. You might as well tell him that all this time he thought you were human you were really a horse. If he's not actually gay himself he'll simply say: "Take two paracetamol and lie down until the feeling goes away."

 The 14 gay Olympians.

 Alexander Cockburn is dead.

 Boycotting Chick-fil-A? Why not Best Buy, Target, and Exxon, too?

 … and what about Microsoft and Apple?
 A handful of advocates, armed with nothing more than their keyboards, have put many of the country's largest retailers, including Apple, Microsoft, Netflix and Wal-Mart, on the spot over their indirect and, until recently, unnoticed roles in funneling money to Christian groups that are vocal in opposing homosexuality.

The advocates are demanding that the retailers end their association with an Internet marketer that gets a commission from the retailers for each online customer it gives them … a share of the commission that retailers pay is donated to a Christian charity of the buyer's choice, from a list that includes prominent conservative evangelical groups like the Family Research Council and Focus on the Family.