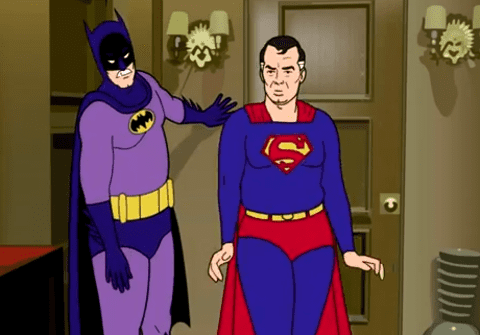 Why didn't someone think of this earlier? Illustrator and art director Kevin Bapp just sent over this mash-up of the Super Friends and The Golden Girls.
The choreography is spot-on, as seen in the above screenshot of Superman sashaying just like Blanche, and I think it's safe to say almost all viewers will enjoy this loving tribute to cultural icons like Dorothy Zbornak and Batman.
Watch the incredible video AFTER THE JUMP.