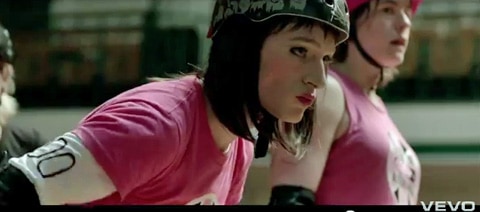 The Pet Shop Boys feature the London Rollergirls and "Dirty Diana", a trans member of the team, in their new uplifting video for their single "Winner", which dropped today and comes off their forthcoming album Elysium.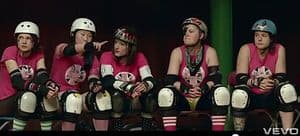 Watch it, AFTER THE JUMP…
The London Rollergirls is an all-women roller derby league that promote charity, teamwork and confidence in women by embracing all women regardless of body shape, occupations, sexual orientation, race or nationality.
Viewers get to meet some of the rollergirls including Dirty Diana. She is a transgender London Rollergirl who is still new to the derby but finds her way around the track with the support of her fellow skaters. Dirty Diana's roller wife Sharon Scott describes it best when she comments in the video, "I want to help her grow into herself a little more while she's playing roller derby and help her to gain more confidence so she can develop into the woman she's meant to me," she explains.