Gay man shot to death, community activist wounded in Baltimore.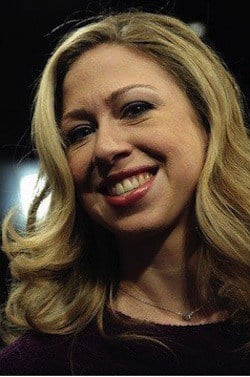 Chelsea Clinton considers politics: "'Before my mom's campaign I would have said no. Not because it was something I had thought a lot about but because people have been asking me that my whole life,' Clinton, speaking of her mother's unsuccessful 2008 presidential bid, said in an interview for the September issue of Vogue. 'And now I don't know. . . . I mean, I have voted in every election that I have been qualified to vote in since I turned eighteen,' Clinton continued."

Jeremy Renner flips off the Kardashians.

Rashida Jones apologizes for saying John Travolta should come out of the closet: "Made a thoughtless comment about John Travolta. I sincerely apologize. Nobody's personal life is my business."

George Michael responds to Olympics criticism: "The singer took to his Twitter feed on Tuesday to answer his critics. In his first tweet, Michael wrote, 'Morning everyone! Had a GREAT time at the closing! I hope you are not bothered by the press reports of my scandalous 'promotion' !!!' A second dispatch then read, 'Please join me in telling them to f— off ! It was my one chance on tv to thank you all for your loyalty and prayers, and I took it. X'"

Xtina comments on Britney's new X-Factor gig.

Adam Lambert flashes new blond hair and tattoo at Tokyo appearance.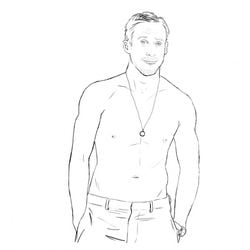 The Ryan Gosling coloring book.

Windsor's Catholic board forced to accept Gay-Straight Alliances: "Windsor's Catholic board tried to condemn gay-straight alliances from forming in its schools, but now the province has forced its hand. The Catholic board reversed its initial decision and must now allow the name if students make the request, which is exactly what one high school student intends to do."

Jodie Foster defends Kristen Stewart. Robert Pattinson's heartbreak makeover.

NCLR's petition in support of SB1172: "We're on the brink of a lifesaving victory. NCLR is co-sponsoring a bill to ban therapists from subjecting young people in California to damaging and discriminatory efforts to change their sexual orientation or gender expression. The bill, SB 1172, has already cleared the California Senate and is on its way to the Assembly."

Which openly gay male comic is going to have a mainstream breakthrough?

VIDEO: Obama brings up Romney dog incident.

Ryan Lochte to appear on 90210.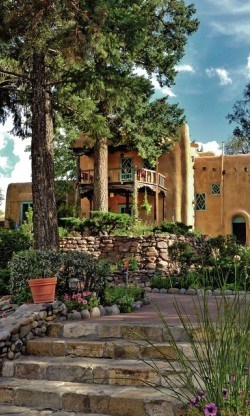 Gay poet Witter Bynner's Santa Fe mansion hits market for $2.45 million: "Last month, owners Ralph Bolton and Robert Frost listed the 8,600-square-foot compound, located on just over an acre at 342 E. Buena Vista St., for $2.45 million. For most of the 16 years they have owned the property, they have run it as the Inn of the Turquoise Bear. Although the 10-unit bed-and-breakfast is widely advertised as 'gay-friendly,"''We actively seek all guests,' Frost said. 'It really doesn't matter who you are.'"

Anti-gay Australian Christian Lobby plans cozy night with Prime Minister Julia Gillard. "Between January and June this year the ACL made over 120 statements condemning equality for gay Australians and said virtually nothing about poverty or homelessness, with some of its statements linking gay equality with the stolen generation, Nazis and paedophiles."

Brunch with Ann Coulter?

FAA updates medical requirements for trans pilots: "They're very risk adverse; they make people jump through a lot of hoops," Tobin said. "They're different from a lot of professions in that way. But what's been different for a lot of trans pilots is the hoops that they've been asked to jump through have been even more burdensome than what most people have to go through. And in a lot of cases, they've had no real rational connection to anything really related to a person's transition."