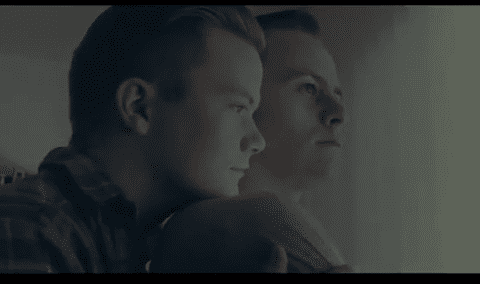 The music video for Icelandic band Dikta's latest track, "What Are You Waiting For?" revolves around a couple tested by one of the partners' racing career. When they were casting, however, the band realized that the narrative remained unchanged if the couple in question were both men, so that's what they did.
An explanation, via Reddit:
During the writing process we decided to change the couple from traditional hetero to being two gay men, feeling as it wouldn't change the narrative of the story, that in the society today it shouldn't matter if the couple was gay or straight.

In a way we felt we were taking a stand in 'normalizing' LBGT but due to the graphic and violent content of the video when we also feared we'd be misinterpreted as being gay bashing.

After several edits and subsequent screenings we feel that the finished video comes out as we hoped; on it's own it's not a "pro" or "against" statement but takes the kind of 80s action hero "fight for love" theme/cliché and opens it up to the fact that there's no such thing as a standard couple. All this by simply changing the couple from being hetero to gay.
Watch the video AFTER THE JUMP, but be warned the level of violence is both disturbing and potentially not so work friendly.