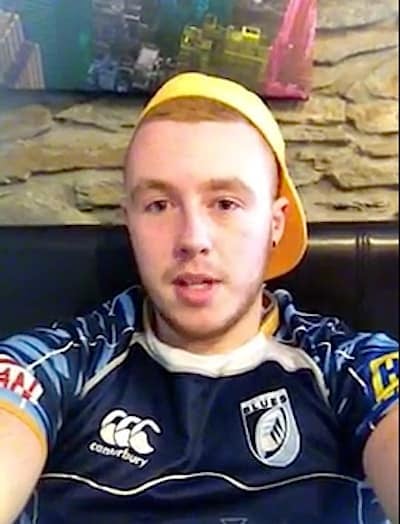 Thomas "Bozzy" Bosworth, an 18-year-old rugby player from Wales, came out of the closet earlier this month to his mother, and his team. He also explained why he did so an emotional Facebook post and a follow-up YouTube video, Outsports reports.
As the captain of his rugby team in Quaker Yards, Wales, Bosworth was trying to reconcile being a macho jock with being gay and finally decided to tell the world who is he.
In the video, Bosworth talks about coming out to his mom and team, and the reaction to his Facebook post.
Watch the emotional and inspiring video, AFTER THE JUMP…
Bosworth's Facebook post read, in part:
To clear all the gossip up and shit that has been going around about me. Yes I am gay and I never choose this and it's the hardest thing Iv ever had to deal with in my life. It's the hardest thing to come to terms with when you don't want it but you can never get rid of the feeling . I know it may come as a very big shock to people. I had planned to slowly tell people but as rumours have come out I had to tell my family and the thoughts and feeling you have are the hardest and most guilty and disappointed feelings I have ever had.
So if you have any questions or a problem please mail me or delete me if you don't like it. I am sorry but it is the real me. I would really like to thank my close friends and especially my rugby team as I honestly thought I would be to ashamed to ever carry on playing rugby. But the boys have showed and proved to me that my thought of them were wrong and I'm so grateful they are the best bunch of players and true friends that i could ask for.
I'm am honoured to have the friends I have from school and rugby and truly can't believe how supportive they are. This is the hardest thing I have faced but it has to be faced as rumour do spread. I just felt like this was the easiest was for people to know the truth and not have to explain to everyone separately. If anyone is going through the same thing never ever be afraid to contact me I know how hard it is and I will never ever share what you tell me.
Watch, AFTER THE JUMP…